Once again true to his word, President Donald Trump has ordered the military to help secure the U.S. southern border from an attempted invasion by a manufactured 'human caravan' from Central America.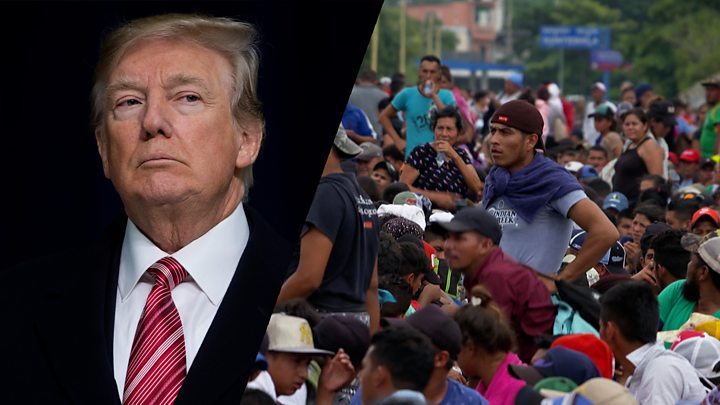 Military to Deploy 5,000 Troops to Southern Border
Deployment numbers are increase from initial estimates of 800 troops
The U.S. military is preparing plans to deploy 5,000 troops to the southwest U.S. border in anticipation of a caravan of would-be asylum seekers and migrants currently moving northward in Mexico, U.S. officials said Monday.
The new figure is a major increase from initial estimates of 800 troops and would represent a military force equal to about one-third the number of customs officials currently working at the border. The military sent about 2,000 National Guard troops to the area earlier this year.
---