President Trump's tens of millions of Twitter followers have confounded his political enemies by allowing the president to talk over the anti-Trump heads of the far-left media. When one fake news anti-Trump story breaks, the president is quick to counter it with his own (and most often far more accurate) version. Time and again he has done this as a means of combatting the overwhelmingly negative media coverage of his administration's long and impressive list of pro-America accomplishments. 
Now, Twitter is responding by moving forward with open censorship of the President of the United States.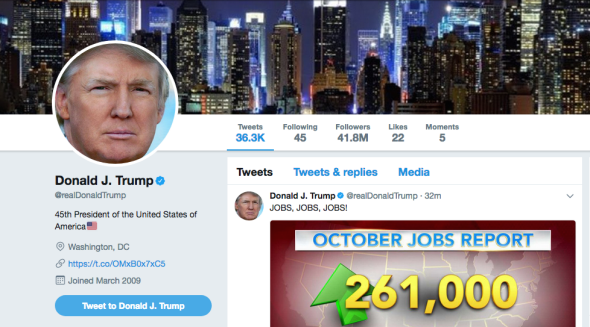 Via The Daily Mail:
Twitter will slap WARNING LABELS on 'abusive' tweets from politicians and limit how many people see them in new policy rolled out just one day after Trump accused platform of censoring him.
*Trump could be the main target of a new Twitter policy that slaps warning labels on politicians' tweets that fall into a number of subjective 'abuse' categories.
*Users will have to click on a disclaimer to see or read them, and Twitter will ensure they don't go viral by depressing their circulation.
*Trump warned 24 hours ago in a Fox Business Network interview that Twitter was a Democrat-friendly company that actively tried to minimize his voice.
Twitter has begun placing virtual warning labels on politicians' messages that it would ban as offensive if the identity of their authors didn't automatically make them matters of public interest.
The move, announced Thursday, came barely 24 hours after President Donald Trump accused the social media platform's leaders of censoring him in a bid to limit the circulation of his ideas.
Twitter's 'safety' team wrote in a blog post that when office-holders or candidates posted material that 'violated our rules' in the past, it often chose to ignore the problem in the interest of political free speech.
But now in some cases it will force users to click on a disclaimer before viewing such material, and purposely depress its ability to go viral.
Trump has 61.4 million followers on Twitter, giving him a massive opening to change the global debate about any topic he chooses or start a news cycle to distract the media from an existing one that he finds unfavorable.
Some of his messages have rankled liberals who see attacks on media outlets and his political opponents as beyond the pale and unbecoming for a president.
---