Well,well,well . . . this doesn't look fishy at all.
Nope. Not one bit…
Via NBC San Diego:
House Democrats will hear from former CIA Director John Brennan about the situation in Iran, inviting him to speak next week amid heightened concerns over the Trump administration's sudden moves in the region.
Brennan, an outspoken critic of President Donald Trump, is scheduled to talk to House Democrats at a private weekly caucus meeting Tuesday, according to a Democratic aide and another person familiar with the private meeting. Both were granted anonymity to discuss the meeting.
The invitation to Brennan and Wendy Sherman, a former State Department official and top negotiator of the Iran nuclear deal, offers counterprogramming to the Trump administration's closed-door briefing for lawmakers also planned for Tuesday on Capitol Hill. Democratic lawmakers are likely to attend both sessions.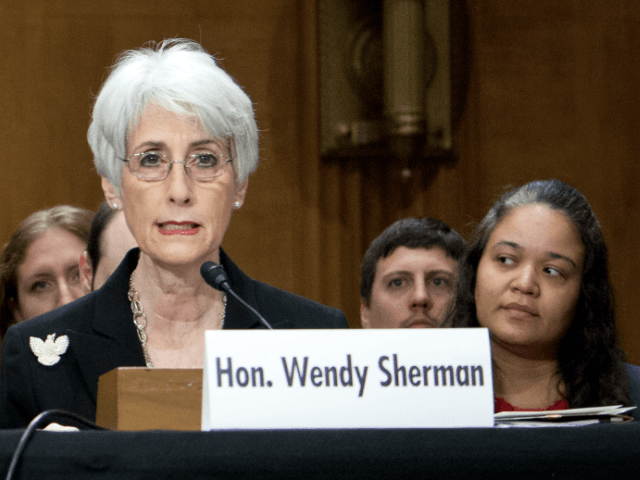 The Trump administration recently sent an aircraft carrier and other military resources to the Persian Gulf region, and withdrew nonessential personnel from Iraq, raising alarm among Democrats and some Republicans on Capitol Hill over the possibility of a confrontation with Iran.
——————–
Readers likely already know the name John Brennan. It's remarkable that Democrats would invite a man who is now the focus of a very serious investigation into the Spygate/Treason scandal.
The name that is less known is that of Wendy Sherman. Please read the following from a 2015 REPORTon the Benghazi Massacre scandal: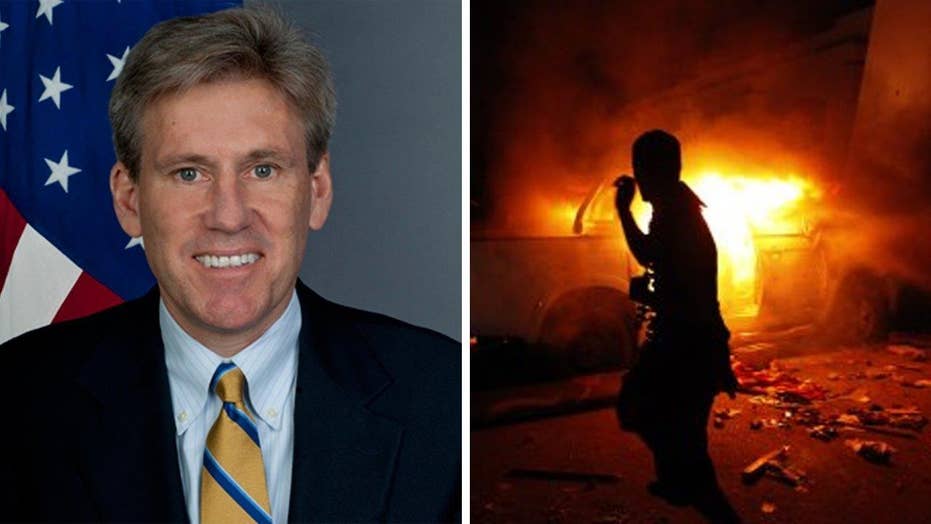 American military forces were available for a rescue operation not long after the U.S. diplomatic facility in Benghazi, Libya, came under attack by terrorists Sept. 11, 2012, according to an email to former Secretary of State Hillary Clinton's closest aides.
The Sept. 11, 2012, email was sent at 7:19 p.m. EST by then-Department of Defense Chief of Staff Jeremy Bash. The text reads:
"I just tried you on the phone but you were all in with S [an apparent reference to Clinton]
"After consulting with General Dempsey, General Ham and the Joint Staff, we have identified the forces that could move to Benghazi. They are spinning up as we speak. They include a [REDACTED].
"Assuming Principals agree to deploy these elements, we will ask State to procure the approval from host nation. Please advise how you wish to convey that approval to us [REDACTED]."
Among the recipients of Bash's email are Jacob Sullivan, Clinton's deputy chief of staff, Under Secretary of State for Political Affairs Wendy Sherman, and Deputy Secretary of State Thomas Nides.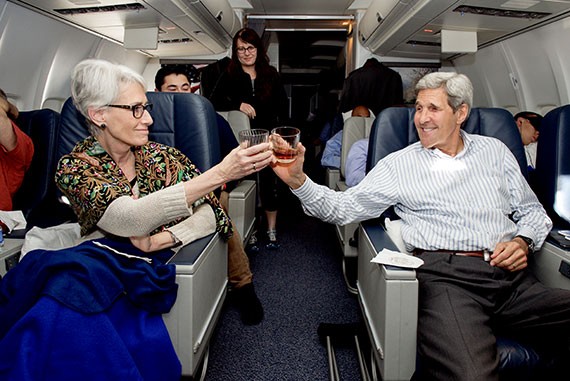 ————–
People were left to die in Benghazi andWendy Sherman was apparently part of the stand down order that prevented their potential rescue.
She was then rewarded with a promotion and became the primary link between the Obama White House and the insanely pro-Iran/anti-American nuclear deal that saw pallets of cash being shipped to the anti-America, anti-Israel, Iranian regime under cover of darkness.
THAT's who is now meeting with House Democrats behind closed doors this week.
Benghazi-Iran-The Deep State Attack against Candidate/President Trump — it's likely all connected.
——————————
THE NEW BESTSELLER FROM AMERICA'S #1 FREEDOM & LIBERTY AUTHOR
"Everyone who loves what America was and could be again should read this book."
"A powerful warning to a nation that has been ignoring its problems for far too long."
"This story is so much more than you might think. You have to read it."
**MR. DIAZ'S REVENGE**
E-BOOK: HERE
PAPERBACK: HERE
A teacher on the brink. A father and military combat veteran seeking justice.
Their paths are about to cross and their lives will never be the same…
———————————