It's the real side of the ongoing border security and government shutdown story the Establishment Media chooses to ignore for it's the story of thousands of families negatively impacted by the open border policies of the far left who would rather play politics vs helping to keep America safe. This week a group of mothers who have lost children to violent illegal immigrants stormed the office of Senator Chuck Schumer and demanded he end the government shutdown and support border security.
Angel Moms storm Chuck Schumers office https://t.co/EDaemWWAHe

— Jack Posobiec 🇺🇸 (@JackPosobiec) January 15, 2019
Despite the terrible pain and grief these mothers suffered, they conducted themselves with the utmost respect while standing outside Senator Schumer's office as they held pictures of their children lost to illegal immigrant violence.  The Angel Moms also visited Speaker Nancy Pelosi's office. Both Pelosi and Schumer refused to meet with the mothers.
Why is it Democrats are so willing to side with illegal immigrants over the needs of parents to keep their families safe? How could any leader oppose a nation's fundamental duty to secure its borders and enact common sense immigration policies that protect ALL citizens regardless of race and/or socio-economic background? 
Why indeed.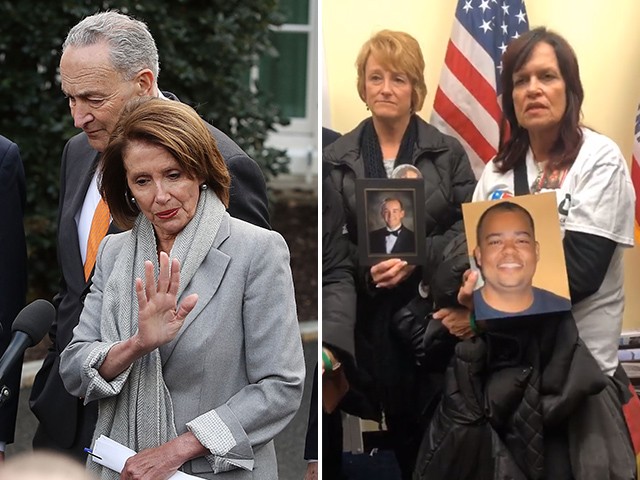 ---
NOW AVAILABLE!
A teacher on the brink. A father seeking justice.
Their paths are about to cross and their lives will never be the same…
"MR. DIAZ'S REVENGE cuts to the core of what is so wrong with so much in America. From schools that no longer teach within a society that has seemingly lost its ability to listen, it's a fictional story that in many ways is more real than what is portrayed on the news and that also has something very important to say to those still paying attention. The characters are believable, the action and dialogue riveting, with a message that should appeal to all of us. Read it. Read it now."
Available in e-book and paperback from Amazon.com HERE
---