"Nunes Says Trump Team Conversations Caught in Surveillance."
That is the now-breaking headline via a just-published Bloomberg Report that supports an earlier scenario outlined here at D.C. Whispers weeks ago: REPORT: Obama Used Foreign Agents To Spy On Donald Trump
The gist of the revelations is this: By using foreign agents, Obama circumvented U.S. surveillance protocols.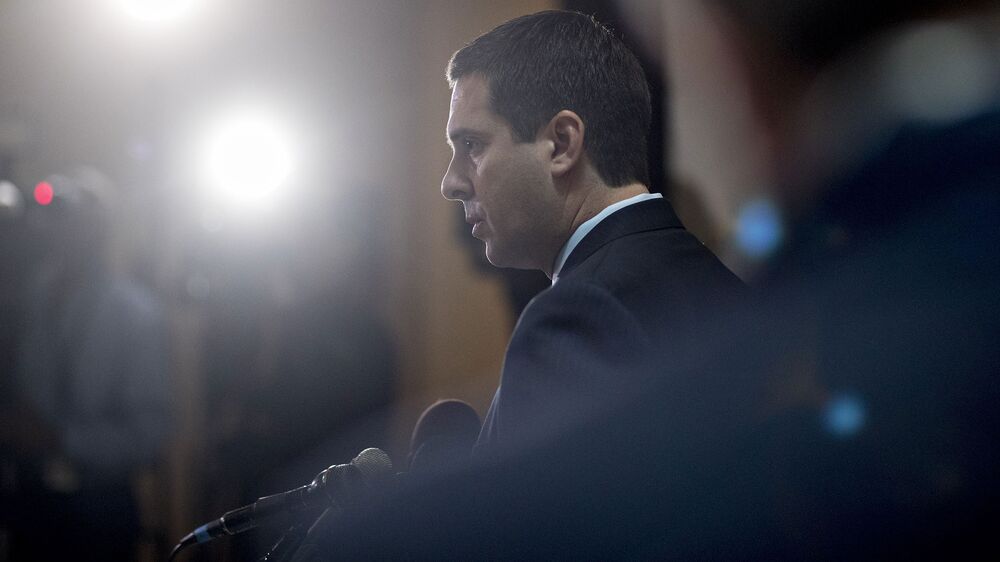 Above: Chairman Nunez stated he was "alarmed" by the discovery of surveillance being conducted on members of the Trump campaign.:
"I'm actually alarmed by it," Nunes, a California Republican, told reporters at the Capitol. "Details with little or no apparent foreign intelligence value were widely disseminated in an intelligence community report," he said. He said he didn't know if Trump's "own communications were intercepted." The disclosure may bolster Trump's effort to back up his disputed claim in Twitter postings that the Obama administration "wiretapped" him, which he later amended to say that his team was under surveillance. FBI Director James Comey testified before the House committee this week that "I have no information that supports those tweets."
"I do think this is a startling revelation," White House Press Secretary Sean Spicer told reporters.
The implications are both clear and very serious. A sitting U.S. President avoided American surveillance requirements by utilizing the services of foreign spy agencies to go after a U.S. citizen candidate for POTUS of an opposing political party. That surveillance information was then (illegally) widely disseminated among members of the Hillary Clinton campaign, Democrat members of Congress, and Mainstream Media figures such as the New York Times.
It also makes current FBI Director James Comey's assertion that the FBI did not receive a "wiretap order" from then-President Obama truthful. Mr. Obama's White House was benefiting from surveillance via foreign agencies – not the FBI. (Or the CIA) And because that surveillance source was from a foreign entity, it didn't require an actual order from a sitting president or approval for a warrant from a U.S. judge, making the spy method the epitome of Deep State Shadow Government machinations.
————————-