In yet another example of how corrupt the Obama-era Deep State had become, a high-ranking FBI official has outed by the Inspector General for accepting bribes in exchange for "sensitive materials" leaks to the media.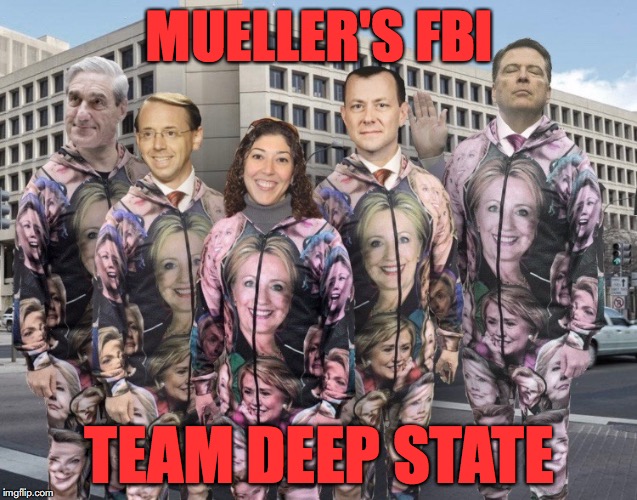 The Justice Department's watchdog said a high-ranking FBI official leaked "sensitive" information to reporters multiple times with authorization and had improperly accepted a gift from the media.
A one-page report from Inspector General Michael Horowitz released Wednesday concluded that a now-former deputy assistant director with the FBI "engaged in misconduct" by disclosing information to the media that had been filed under seal in federal court, maintaining dozens of unauthorized contacts with reporters, and accepting a $225 ticket from a member of the media to attend a dinner sponsored by the media.
Despite these violations of FBI policy, the inspector general said "prosecution of the [deputy assistant director] was declined."
The investigation was initiated by the Office of the Inspector General in response to allegations from the FBI, and the inspector general said that it is now "providing this report to the FBI for appropriate action."
The inspector general said in its report Wednesday that the investigation stemmed from one of many episodes referenced in the office's bombshell 2018 report titled "Review of Allegations Regarding Various Actions by the Department and the Federal Bureau of Investigation in Advance of the 2016 Election." That inspector general inquiry, which focused on the conduct of the DOJ and FBI during the "Midyear Exam" investigation into former Secretary of State Hillary Clinton's use of a private email server, concluded that members of both the department and the bureau acted improperly.
—————————
What the above so clearly outlines is a pay-to-play culture that infested the Obama-era intelligence communities largely created by an agenda-driven far left media who were only too happy to reward those who (illegally) fed them information.
It's Deep-State swamp politics at its very worst—the very same thing that has been attacking President Trump the moment he announced his intention to run for the White House in 2015.
———————
NEW FROM THE #1 FREEDOM & LIBERTY AUTHOR IN AMERICA
"Everyone who loves what America was and could be again should read this book."
"This story is so much more than you might think. You have to read it."
**MR. DIAZ'S REVENGE**
E-BOOK: HERE
PAPERBACK: HERE
A teacher on the brink. A father and military combat veteran seeking justice.
Their paths are about to cross and their lives will never be the same…
———————————