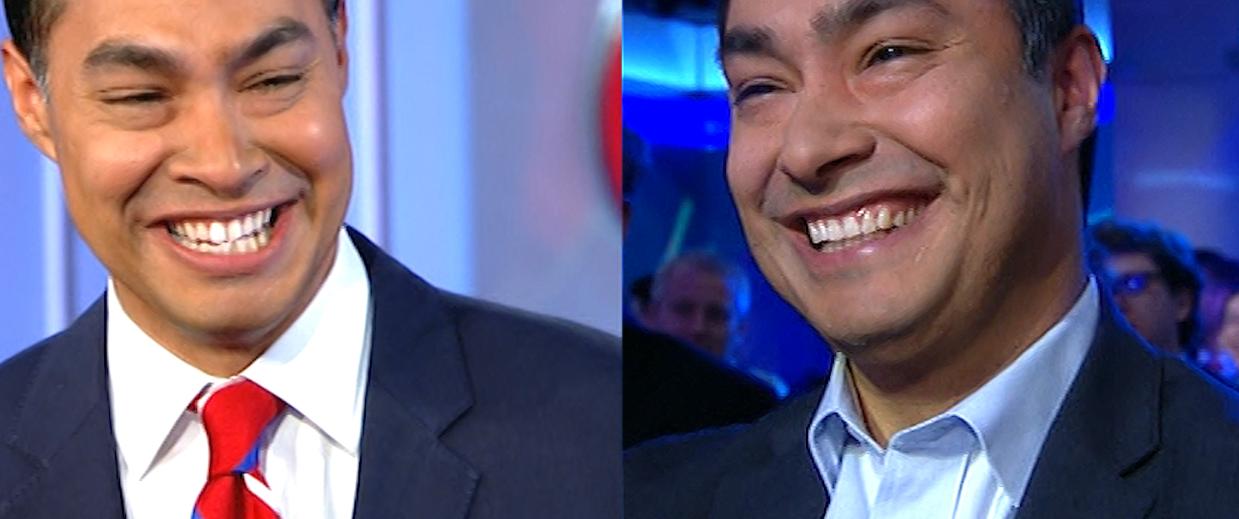 When far-left Democrat congressman Joaquin Castro (whose brother is a Democrat candidate for president) publicly listed names of supporters of President Trump in his congressional district at around the same time a CNN host was calling for the eradication of ALL Trump supporters, the media either ignored or in some cases actually supported the congressman's stunning act of dangerous intimidation against private citizens.
Well, it now appears the congressman also targeted white-only Trump supporters while leaving out the many Latino supporters of the president in his district – a move which would qualify him for having committed a federal hate crime.
As of right now, the far-left media and Democrat leaders in Congress are saying nothing about this terrible and potentially very dangerous offense. 
---