Via innovations unleashed during the Trump economic boom, greenhouse gas emissions have declined at a far greater rate than was seen during the Obama years.
Funny how CNN and others have totally ignored this bit of information. Under the leadership of President Trump America is proving to the world that a strong economy can also help lead to cleaner and more efficient means of fueling that economy and all the doom and gloom anti-Trumpers would do well to sit down, shut up, and acquire some basic economic science understanding and stop falling for all of the globalist 'sky is falling' nonsense.
Via WJBO:
AL GORE WAS WRONG (AGAIN): GREENHOUSE GASSES DROP 3% IN TRUMP'S FIRST YEAR
After Trump withdrew from the Paris Climate Accord, Leftist alarmists predicted doom and gloom for our planet.
Al Gore in particular thought the move would be a death wish to our planet's climate and atmosphere.
In June 2017 Al Gore said Trump's move to pull us out of the Paris Climate Accord was a threat to all of humanity: "I think it was reckless, I think it was indefensible. It undermines America's standing in the world. It threatens the ability of humanity to solve the climate crisis in time."
It turns out Al Gore was wrong (again).
A new report from the EPA shows an "overall decreases across sectors and that total U.S. greenhouse gas emissions reported decreased by 2.7 percent from 2016 to 2017."
EPA acting administrator Andrew Wheeler said:
"Thanks to President Trump's regulatory reform agenda, the economy is booming, energy production is surging, and we are reducing greenhouse gas emissions from major industrial sources. These achievements flow largely from technological breakthroughs in the private sector, not the heavy hand of government. The Trump Administration has proven that federal regulations are not necessary to drive CO2 reductions. While many around the world are talking about reducing greenhouse gases, the U.S. continues to deliver, and today's report is further evidence of our action-oriented approach."
And that's not all! The report also says emissions from larger US power plants decreased as much as 4.5% since the previous year – 2016.
A report released by the U.S. Energy Information Administration back in September says carbon emissions from major energy sources dropped to nearly 1% overall, which is the lowest level for U.S. emissions since '93.
According a June 2018 BP Statistical Review of Global Energy, the US leads the planet last year in reducing carbon emissions across the entire board.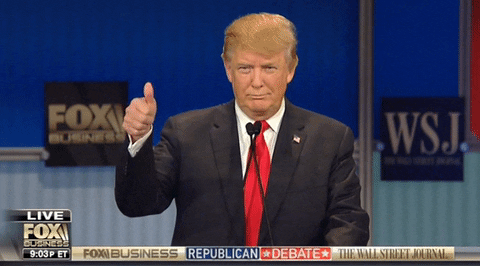 ---