This is how the Fake News Complex creates their false narratives over and over again. They report a falsehood which gets repeated often then quietly correct that falsehood knowing the correction will barely be noted.
Donald Trump made an impromptu visit to Congressman Steve Scalise's bedside after the Congressman was seriously injured during a shooting spreed carried out by a Bernie Sanders campaign volunteer who had declared war on Donald Trump and Republicans.  CNN and other similar media outlets have done very little reporting on the links between the ongoing and increasingly violent rhetoric being directed against President Trump. Instead, CNN spreads fake news to try and damage Mr. Trump:
Congressman Scalise, among the most high-ranking Republicans in Congress, remains in critical condition.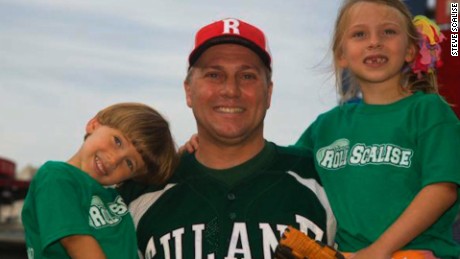 ————————–