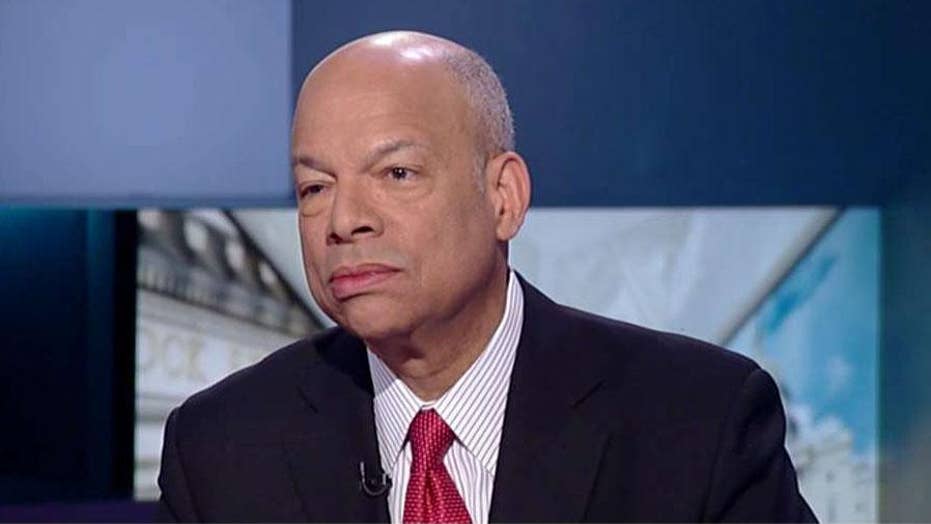 (Above: Jeh Johnson is sounding the alarm about the crisis at the U.S. southern border.)
Via Sarah Carter:
Former Homeland Security Secretary Jeh Johnson said Saturday that America has a "crisis" at the southern border, and that the number of apprehensions exceed anything he encountered during his time serving under former President Barack Obama.
"By anyone's definition, by any measure, right now we have a crisis at our southern border," he said on "Cavuto LIVE." "According to the commissioner of [Customs and Border Protection], there were 4,000 apprehensions in one day alone this past week, and we're on pace for 100,000 apprehensions on our southern border this month."
"That is by far a greater number than anything I saw on my watch in my three years as Secretary of Homeland Security," he said.
—————–
So, with former high-ranking Obama officials now openly agreeing with President Trump that there is indeed a serious crisis on the southern border will Democrats and the media stop calling it a "fake crisis" and actually help to do something about it?
Not likely. 
Democrats are at this very moment raising hundreds of thousands in campaign donations each month off of advocating for open borders and their media cohorts appear only too happy to help them do so.
In the meantime, people are getting hurt on both sides of the border due to the plague of crimes like human trafficking and drugs. 
How sad that that Congress has become so divided by partisan hackery that a majority of so-called "leaders" can't come together on an issue so basic and fundamental to the safety of a nation as the need for border security. 
---