Oh, what seemingly short and highly selective memories does the Mainstream Media have when it comes to foreign countries attempting to manipulate the election outcomes of other nations.
You know, like Barack Obama did just recently in Israel?
Check out these headlines from just last year:
Bibi's Strategist: Obama Meddled More Than You Know
OBAMA FUNDING THE ANTI-BIBI CAMPAIGN
US Senate probes Obama funding for anti-Netanyahu campaign – report
Israelis Unsurprised by Probe of Obama Elections Interference
Of course, the above stories are primarily from foreign news agencies and/or alternative news sites because the Mainstream Media worked double-time to ignore and the bury the facts involving the Obama White House coordinating an anti-Netanyahu effort just prior to the most recent Israeli national election.
Netanyahu won and Obama lost.
But now, we see Democrat operatives repeating 24/7 their believe that Russian hackers were responsible for releasing to the public evidence of just how manipulative the DNC was in ensuring Hillary Clinton won the nomination, including many comments from party officials with racial and religious connotations. 
These operatives and their Mainstream Media cohort are now declaring how wrong it is for Russia to be meddling in the U.S. election process. (even before any substantiated proof of that meddling has been shown)
It is yet another mountainous portion of hypocrisy that has long been the hallmark of the Democrat party.
When Barack Obama meddles in the elections of other countries it's just fine, nothing to see here, move on.
When the manipulative and dishonest tactics of the Democrat Party are proven IN THEIR OWN WORDS, it is the possible messenger of those facts who is attacked. Of course, Hillary Clinton has repeatedly made clear that rules and standards are for others, and should never be applied to her.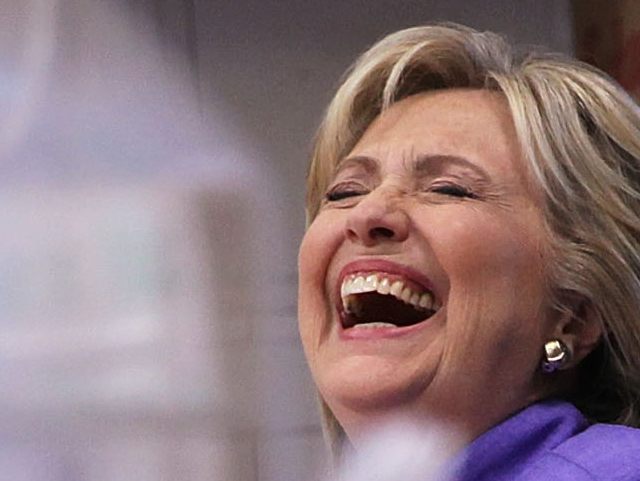 Welcome to the 2016 Election…
————–