Edward Mosberg, 93, knows more than most when it comes to the potential horrors that can be the result of increasingly radicalized political rhetoric combined with stunning levels of ignorance.
He's a Holocaust survivor who is alarmed by how closely the Democrat Party in America today appears to align with the dark and deadly ideology of Hitler's Germany more than 80 years ago. Mosberg is warning U.S. voters to wake up soon and walk away from far-left facism before it's too late.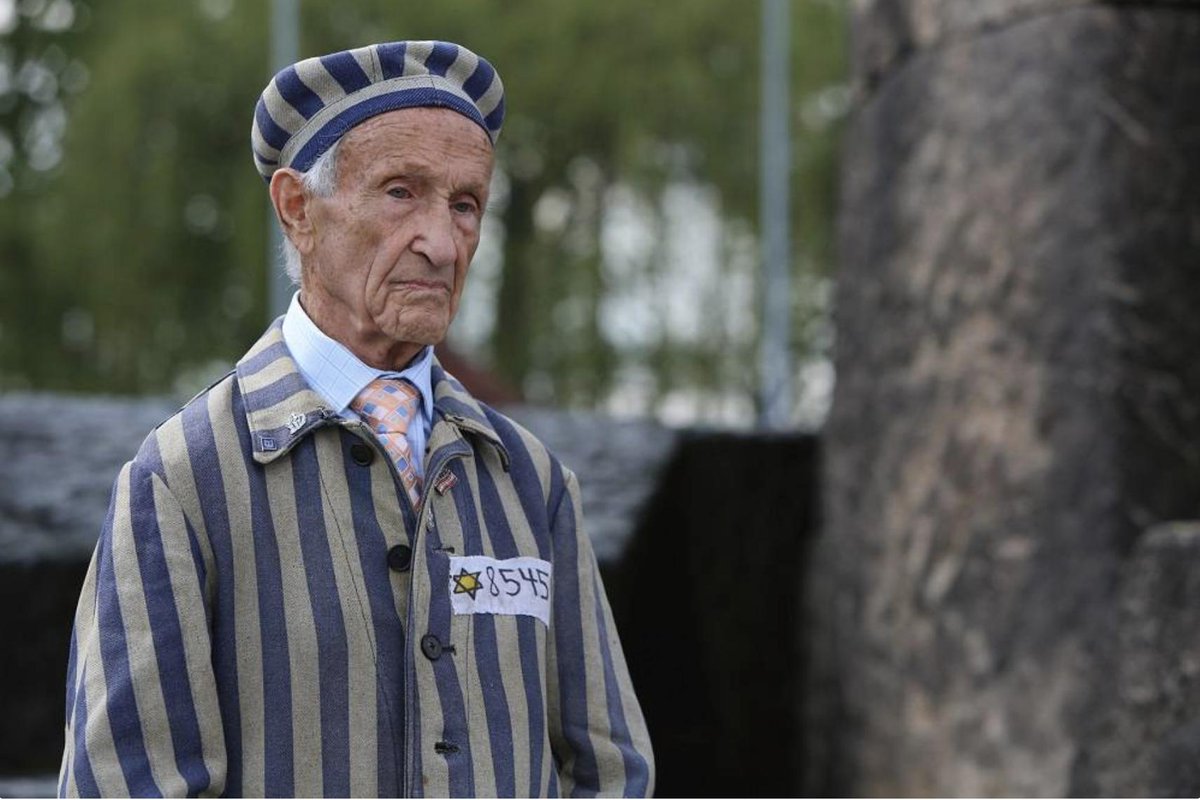 Via The Hill:
Holocaust survivor who offered to tour Auschwitz with Rep. Alexandria Ocasio-Cortez (D-N.Y.) said she should be removed from Congress for spreading "anti-Semitism, hatred and stupidity."
Edward Mosberg, a 93-year-old who is president of the Holocaust commemoration group From The Depths, criticized the freshman lawmaker for her comments calling U.S. migrant detention centers "concentration camps."
"She should be removed from Congress. She's spreading anti-Semitism, hatred and stupidity," Mosberg told The New York Post. "The people on the border aren't forced to be there — they go there on their own will. If someone doesn't know the difference, either they're playing stupid or they just don't care."
"Her statement is evil. It hurts a lot of people. At the concentration camp, we were not free," Mosberg told the Post. "We were forced there by the Germans who executed and murdered people — there's no way you can compare."
Mosberg's group wrote an open invitation to the progressive congresswoman last month asking her to participate in the educational tour during her summer recess.
The 93-year-old said he would have traveled with Ocasio-Cortez on a tour specifically designed for legislators to Nazi concentration camps of Auschwitz-Birkenau, Mauthausen and Majdanek.
Ocasio-Cortez publicly rejected the offer after she was urged to participate by Republican Rep. Steve King (Iowa), who previously went on a tour with the group.
Mosberg told the Post that he was disappointed by Ocasio-Cortez's rejection and said he wanted to show her where his family members were murdered at the hands of the Nazis.
"If you're not there, you will never know what happened. She doesn't want to learn — she's looking for excuses. I would like to nominate her for the Nobel Prize in stupidity," he said.
——————————-
Figures like Ocasio-Cortez and others within the Democrat Party are becoming an increasingly unmanageable problem for the very same far-left media that created them. OAC and her radical anti-American colleagues are voicing ignorance so often these days it has proven nearly impossible to continue protecting them through soft-hands media coverage. From her ludicrous attempt to destroy the U.S. economy by waging a war on cow farts to what appears to be alarming examples of outright anti-Semitism, these radical factions within a once-great political party are further dividing a nation against itself, very much like what happened in the months before Hitler rose to power in Germany. 
Mr. Mosberg is right—wake up, America.
---