This is no mere rant from some fringe far lefter. No, this is coming from House Budget Committee chair Rep. John Yarmuth (D-KY) one of the highest ranking Democrats in all of Congress. Following a social media mob reaction to a video that has since been proven to have been badly taken out of context and resulted in (yet again) more fake news headlines, Congressman Yarmuth is calling for a federal ban on teenagers wearing MAKE AMERICA GREAT AGAIN hats. This isn't a joke. This isn't parody. We are living in a time when political "leaders" are attempting to ban hats.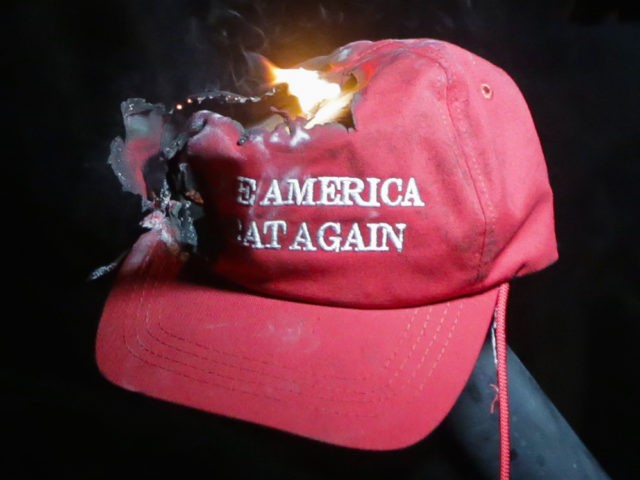 Via Breitbart:
House Budget Committee chair Rep. John Yarmuth (D-KY) called Sunday for a ban on teenagers wearing "Make America Great Again" (MAGA) hats, in response to a viral video of a confrontation between Catholic students and Native American counter-demonstrators at the March for Life on Friday in Washington, DC.
Yarmuth holds one of the most powerful positions in the Democrat-run U.S. House of Representatives.
He blamed President Donald Trump for the students' behavior.
I am calling for a total and complete shutdown of teenagers wearing MAGA hats until we can figure out what is going on. They seem to be poisoning young minds. [1/2] https://t.co/yq5bLd4kE2

— Rep. John Yarmuth (@RepJohnYarmuth) January 20, 2019
The MAGA hats are one of the most recognizable symbols of the 2016 Trump presidential campaign, and are commonly worn by Trump supporters.
However, as numerous critics have pointed out, the confrontation was widely mis-reported, and took place in almost exactly the opposite way it had been reported in the mainstream media. The students had been targeted by racial slurs, and the Native American activist approached them, rather than the other way around.
Yarmuth, like every other member of Congress, swore an oath to support and defend the U.S. Constitution — including the First Amendment, which declares: "Congress shall make no law … abridging the freedom of speech."
---
NOW AVAILABLE!
A teacher on the brink. A father seeking justice.
Their paths are about to cross and their lives will never be the same…
"MR. DIAZ'S REVENGE cuts to the core of what is so wrong with so much in America. From schools that no longer teach within a society that has seemingly lost its ability to listen, it's a fictional story that in many ways is more real than what is portrayed on the news and that also has something very important to say to those still paying attention. The characters are believable, the action and dialogue riveting, with a message that should appeal to all of us. Read it. Read it now."
Available in e-book and paperback from Amazon.com HERE
---