With anti-Trumpers in D.C. falling by the wayside to death and/or retirement, the socialist media went in search of a suitable replacement to be the next go-too Republican who would happily provide them an on-the-record anti-Trump quote at a moment's notice.
Enter Mitt Romney…
This week Mr. Romney obliged the perpetually anti-Trump Washington Post with an op-ed that had the 2012 GOP presidential nominee rebuking President Trump for, among other things, "not rising to the mantle of the office'. In short, Romney called the president a big meanie who doesn't say enough nice things about others.
And there you have it. Yet another longtime politician condemning President Trump for not being a longtime politician.
President Trump has slashed job-killing regulations, lowered unemployment to historic levels, returned prosperity to the U.S. economy—particularly to long-depressed minority communities, greatly strengthened the military, all but wiped out ISIS, is on the brink of a historic trade agreement with China while already reaching similar deals with Mexico and Canada, and has brought the North Korean dictatorship into the world community more than any other president before him.
But, according to Mitt Romney and so much of Washington D.C. who thinks like him,  those things are not "presidential" because how a president talks is far more important than the things he does on behalf of the American people and the world.
Consider that Mitt Romney was governor of Massachusetts and is now a senator for Utah. He is a man without a strong foundation who goes where opportunity presents itself. That is how he has conducted himself professionally and politically and is a big reason why so many Republican voters were so lukewarm to his GOP nomination in 2012. They sensed he was a man out for himself first and foremost and who wilted under media scrutiny in great part because he was so desperate for that same media's approval. Democrats learned during the George W. Bush presidency that you could turn the media attacks up and Republicans would scurry away in fear of negative coverage.
Then came Donald Trump who not only shrugged off that negative coverage but fought back – HARD, often revealing media figures as the dimwitted script readers they really are. American voters loved President Trump for that even as Establishment Republicans seethe with jealousy that a true political outsider could manage to not only survive, but thrive, under such intense 24/7 media attack.
Make no mistake, should these same Establishment Republican like Mitt Romney be afforded the opportunity to vote impeachment against President Trump they will join their socialist Democrat comrades and the Deep State, and do so without hesitation.
That's the endgame for them—the ultimate prize.
It'll be up to President Trump's tens of millions of supporters to pay attention and make certain that doesn't happen.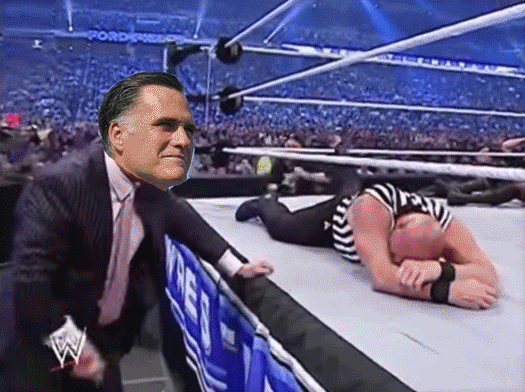 ---