Where are the feminists rising up in defense of Andrea Tantaros, one of the most consistently intelligent, fair, and balanced contributors of ANY news network?
Just this morning she briefly explains how she has been under attack by Establishment Republicans, (primarily men) who have mocked, demeaned, and demanded she lose her job because Tantaros refuses to hop onto the "I hate Donald Trump" bandwagon. It is also a glimpse into the current rift within Fox News that is quite literally tearing the network apart.
Tantaros specifically called out Charles Cooke, a British-born "conservative" contributor to the National Review (a magazine that last month devoted an entire issue to explaining why Trump cannot be allowed to win the GOP nomination) and in recent months, among the most consistent media opponents of Donald Trump.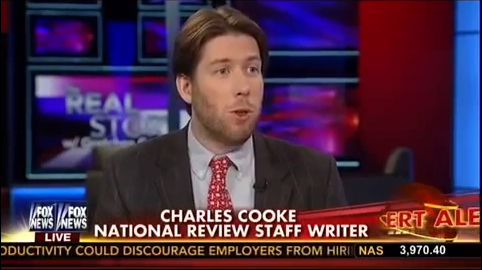 Here is video of Tantaros explaining the attacks she has recently been facing from those who also call themselves conservative and who view Donald Trump as somehow beneath their allegedly more intellectual sensibilities:
UPDATE: Tantaros proved she is more than capable of defending herself with this statement following Mr. Cooke's comment that she should lose her job for supporting Donald Trump:
"National Review's "conservatism": when a Brit tells an American she should support a Canadian for President."
OUCH.
———————–
A RIVETING, EPIC POST APOCALYPTIC SERIES WITH ENGAGING CHARACTERS AND A STORY FRIGHTENINGLY FAMILIAR TO THE WORLD WE NOW LIVE IN."
GET THE FIRST FIVE SEASONS FOR ONE LOW PRICE AND SAVE 50%!
AVAILABLE:  HERE
AVAILABLE:  HERE