The far left was circling its wagons over the weekend as more and more people pointed to multiple anti-Semitic examples both historical and more recent, from such sources like the New York Times and Congresswoman Ilhan Omar. Omar has a long been a vocal critic of the Jewish state which she claims controls much of the U.S. government, and just last week, the New York Times published a cartoon that both shocked and offended many within the Jewish community worldwide—and just hours later the California synagogue shooting took place.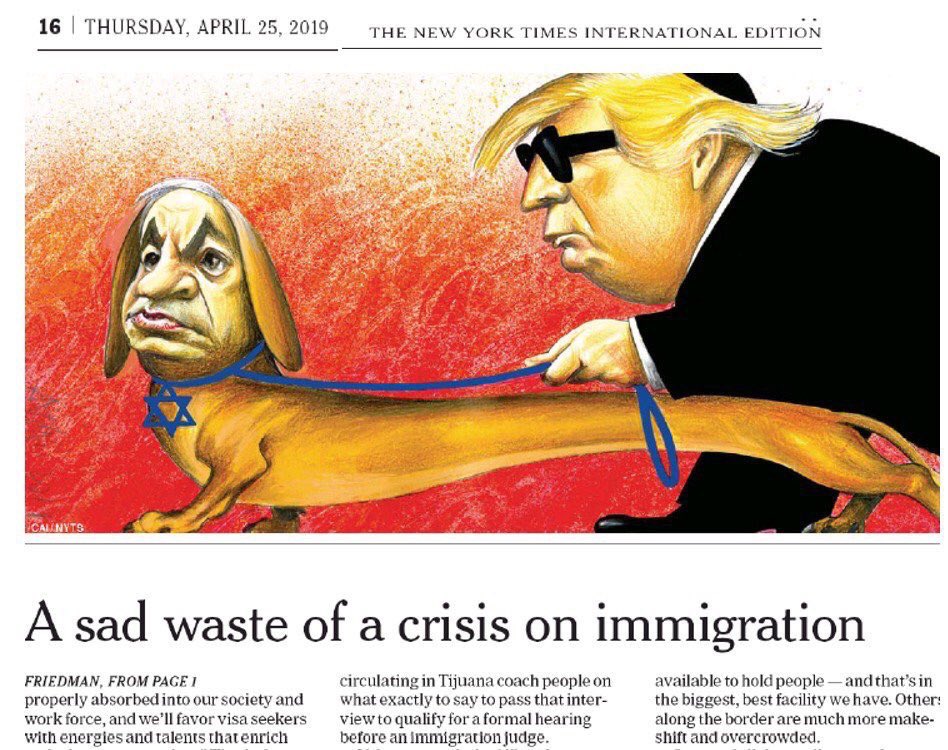 Above: The New York Times cartoon that caused such stunned outrage by many both in and outside of the Jewish community and which some likened to the kind of anti-Semitic cartoons that were so common during the Nazi Germany era. The news organization has since removed the cartoon.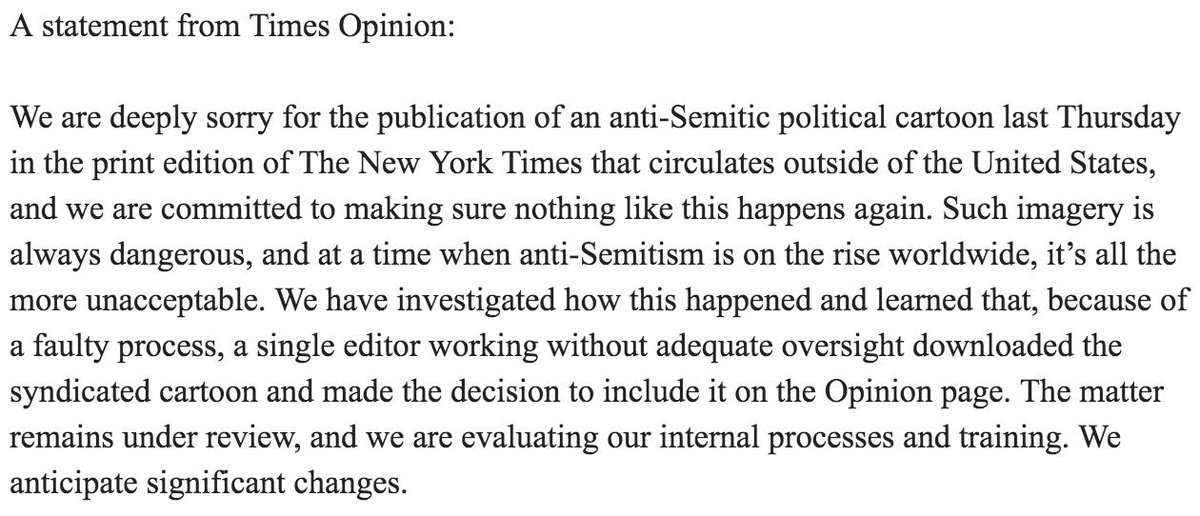 "Apology not accepted," the AJC said. "How many editors looked at a cartoon that would not have looked out of place on a white supremacist website and thought it met the paper's editorial standards? What does this say about your processes or your decision makers? How are you fixing it?"
Again, it must be noted that the California synagogue shooting took place so soon after the above New York Times cartoon was published. Whether or not the cartoon itself was a direct contributing factor to the shooter's motives is unclear, but it undeniably points to an overall anti-Semitic climate that has long pervaded the far left in America and around the world. Case in point, Congresswoman Ilhan Omar:
What the above represents, both from the New York Times and Congresswoman Omar, are opinions/positions that align very closely with the troubled California synagogue shooter who appears to blame much of society's ills on the Jewish people/faith—the very same thing Adolph Hitler did during the Nazi era in Germany. 
Sadly, young men and women across America are being spoon-fed anti-Semitism via social media, print media, pop culture, and our schools. These are all institutions dominated by the increasingly radicalized and racist far left that is continually working to divide and conqueror via an all-encompassing platform of identity-driven politics which purposely pits groups against each other.
It's dangerous, it's wrong, and it must end now. The first step in that process requires the far left to come clean and admit the fault that is so clearly found at their feet. They have no doubt helped to create this divisive monster that is eating away at the fabric of our society and cannot be allowed to simply pretend shock and sadness when their work contributes to tragedies like what took place last week in California. 
---
---
IF YOU WORRY AMERICA IS BEING LOST TO POLITICAL CORRECTNESS, A DESTRUCTIVE MEDIA, AND THE INCOMPETENCE OF WASHINGTON D.C., THEN YOU MUST READ MR. DIAZ'S REVENGE BECAUSE HIS STORY IS YOUR STORY.
ON SALE NOW FOR 99 CENTS FOR A LIMITED TIME ONLY!
EBOOK: HERE
PAPERBACK: HERE
EBOOK: HERE
PAPERBACK: HERE
---