The Koch Brothers Machine and its many related affiliates were apparently first on a short list of GOP mega donors a small and trusted team of operatives for Ohio Governor John Kasich recently contacted to gauge potential support for a potential Kasich presidential campaign.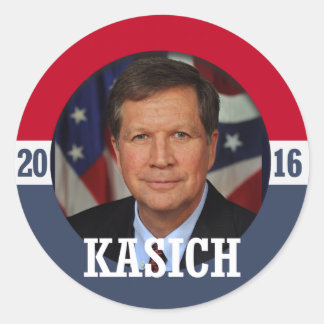 The calls were said to have been made some time last month as Governor Kasich continues to give "very serious" consideration to going ahead with a presidential campaign – a campaign that would be based upon his considerable record of success in turning around an important Midwest swing state that has garnered him admiration from both sides of the political aisle. Under his leadership and ability to work with the state legislature, Ohio now enjoys a $2 billion budget surplus while also cutting taxes by $3 billion and creating over 350,000 new jobs. He won re-election last fall by 30 percentage points, picking up 26 percent of the minority vote and nearly two-thirds of women.
John Kasich is already among the nation's most popular governors. Despite his success in Ohio though, Kasich would need all-important campaign dollars if he is to make the successful transition from governor to president by adding his name to an already impressively strong field of Republican White House contenders.
Considered a man of strong faith who manages to also appear politically middle-of-the-road, Kasich would likely appeal to a broad base of support – IF he can generate the kind of national awareness of who he is that such appeal requires. Political insiders are quietly calling the Ohio governor the potential presidential candidate nobody should overlook.
If at least one of those GOP mega-donors took a liking to him, they may be right.
Developing…