The now"breaking" Harvey Weinstein story has been around for decades. His abusive behavior, his penchant for singling out and intimidating up-and-coming talent, his threats, intimidations, payoffs, it has long been a running inside joke among the Hollywood elite.
So why now?
And what of the longstanding financial links between Mr. Weinstein and Washington D.C.? Some readers might recall the shocking claims of child sex trafficking abuses that are said to be rampant among the globalist elites, stretching from private clubs in London, to high-rise New York, and yes, the scripted caverns of PedoWood and all points between.
Mr. Weinstein bounced around often from LA to New York to London, Italy, Germany, and Paris, among other places. He has longstanding connections to China's ruling class, billionaire Saudi investors, and of course, U.S. politicians like Hillary Clinton and Barack Obama. (Mr. Obama even sent his young daughter to intern with the Weinstein company)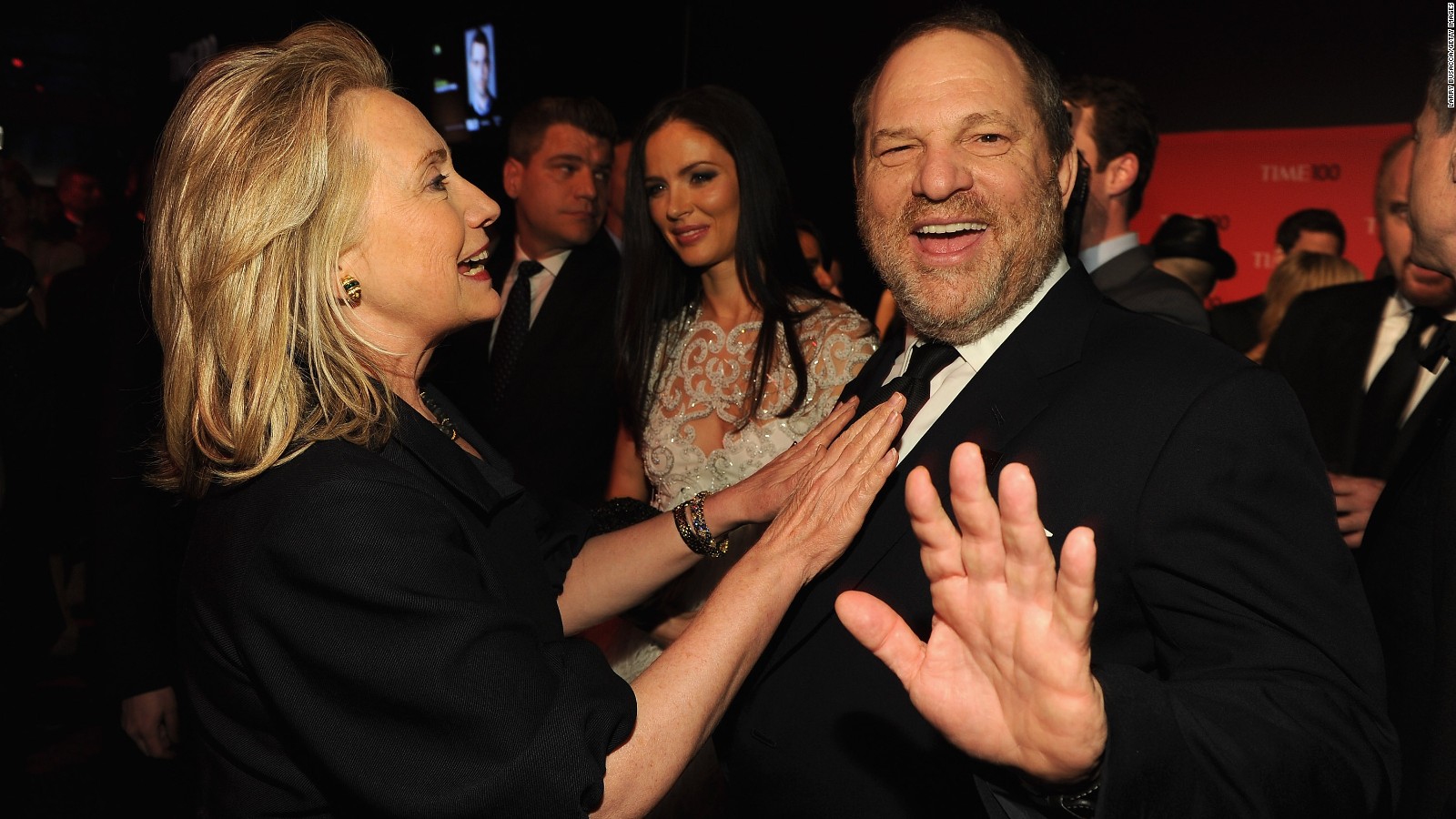 Weinstein was among Hollywood's most fanatical fundraisers for Democrat/globalist causes each and every election cycle for the past twenty years. Whispers of him forcing himself upon young starlets and then demanding they remember to donate to the Democrat cause are legion. Everyone who was anyone knew.
They didn't care.
Why is that? Could it be that Harvey was merely a more robust example of what is considered everyday life among his fellow elites? That the human carnage that takes place regularly in Hollywood is merely an extension of the very same carnage taking place in D.C. and elsewhere?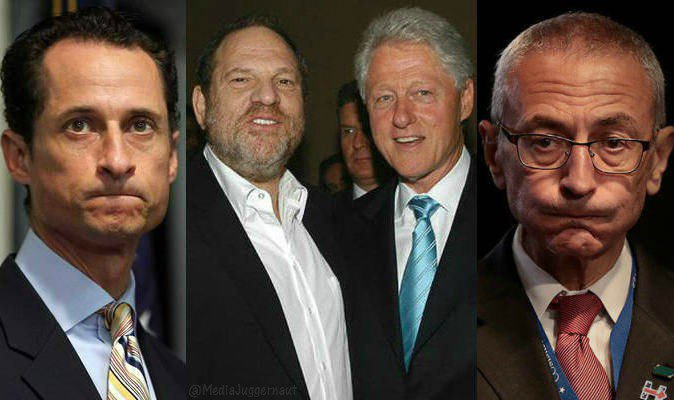 Last summer during the heated fray of a presidential election an odd and disturbing story began to circulate about  Hillary Clinton's then-campaign chair and longtime D.C. operative, John Podesta, and Mr. Podesta's rumored links to child sex trafficking. It quickly became known as "PizzaGate" named so due to speculation of a D.C. pizza parlor being used as one of the locations for any number of horrific acts against carried out in secret against children. The Mainstream Media attacked the claims in force. It was in fact a remarkably unified effort – a circling of the media wagons if you will.
It didn't help those who wanted to squash the rumors when video of a woman associated with Mr. Podesta was uncovered showing her performing what appeared to be a Satanic ritual. Yes, the story really did get that bizarre and yet one had to remind themselves that what they were seeing was real. John Podesta, Hillary Clinton's campaign chair and a man who has walked among the D.C. elite for many-many years, was involved in an act known as "Spirit Cooking" – a  ritual involving blood, semen, and breast milk.
And let's not forget the sexting scandal of Anthony Weiner, a former high-ranking congressman and husband to Hillary Clinton's longtime #2. (who is herself the daughter of Muslim activists) One of the more disturbing imgages of this scandal, (and there were many) was when Weiner sent a picture of himself while his child lay sleeping next to him:
Weiner had known the Clintons and John Podesta for years. Some have described that relationship as almost intimate in nature. They all partied/fundraised with Weinstein who himself was connected to nearly everyone else of note in Hollywood.
And now report after report indicates everyone knew. Some in PedoWood have been speaking out for some time but their careers were soon silenced. They told stories of young actors, male and female, being passed around like toys between studio executives, directors, producers, and other powerful and influential "friends of friends."
Is it all mere coincidence of association?
Or could it be something else – something horrific, widespread and institutionalized both in PedoWood and Washington D.C.?
Something very wrong.
Something evil.
———————–