The Democrat Machine has been stuffing ballots for decades with little to no oversight and when claims are made of wrongdoing, the Establishment Media is quick to scoff at and then ignore the issue altogether. That is getting tougher to do now as President Trump is calling out what appears to be blatant election fraud in Arizona—a conservative-leaning state we are supposed to believe suddenly elected a Code Pink anti-war protestor who urged Americans to join the Taliban over a female military fighter pilot. Yeah…
Just out — in Arizona, SIGNATURES DON'T MATCH. Electoral corruption – Call for a new Election? We must protect our Democracy!

— Donald J. Trump (@realDonaldTrump) November 9, 2018
This is the election scandal the president is referencing in his recent tweet to his tens of millions of supporters which outlines alleged widespread irregularities that are overwhelmingly favoring the Democrat Senate candidate in what is historically a Republican-leaning county: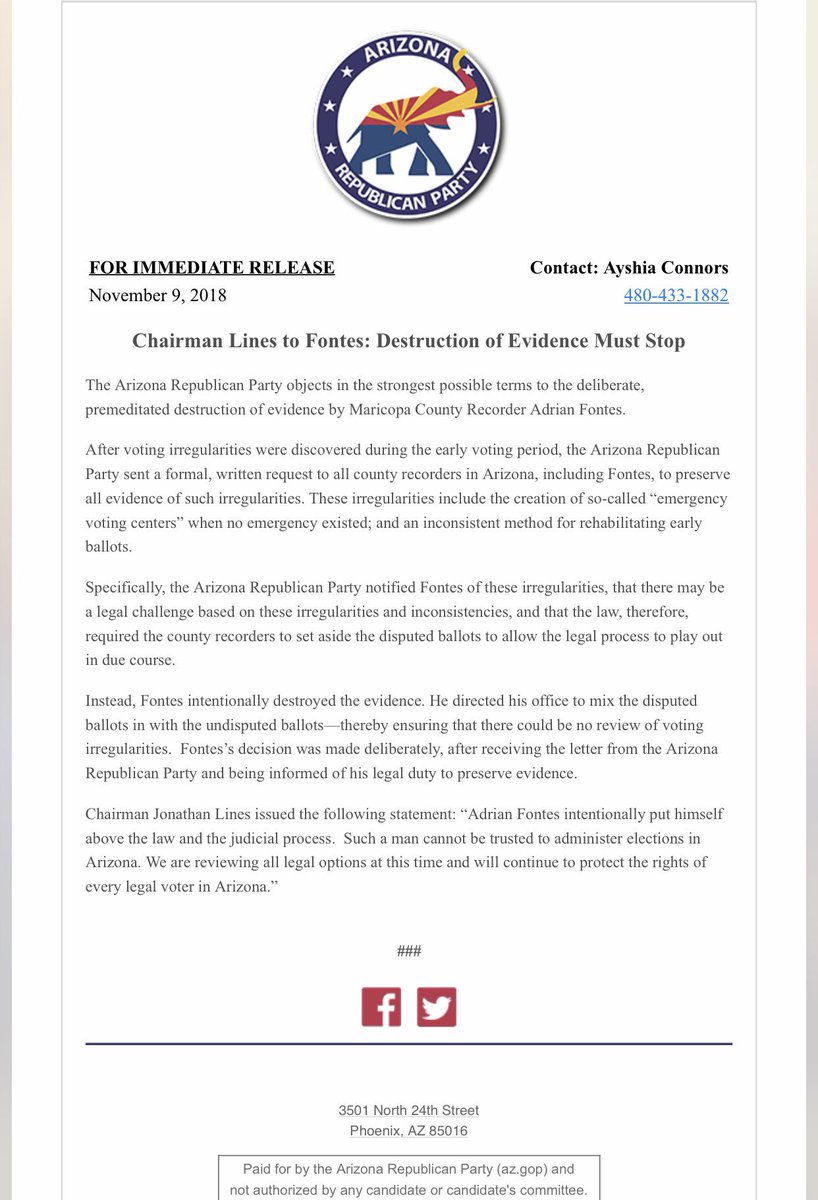 The Democrat Machine appears to have gone into desperation mode in trying to steal some critical Senate and governor seats in Florida, Georgia, and Arizona, though, as evidence appears to indicate election wrongdoings in those three states it is more than likely similar wrongdoing occurred across the country. It is also why Democrats and their media cohorts are so determined to push back against the president's interim Attorney General who would be in a position to place the full might and power of the federal government's investigative power into the now-multiple claims of election fraud, among other things.
Add to that the increasingly precarious health of liberal Supreme Court Justice Ginsburg and the motivation for the far left's reckless desperation becomes clear.
America's cold civil war is now heating up.
---