"How about we spend less time on divisive politics and more time on helping to make America better for its citizens?"
So goes the suggestion from President Donald Trump as he looks out upon example after example of congressional districts that are, for lack of a better term, "sh*h0les." 
From Baltimore's Elijah Cummings, (in Congress for 23+ years) to San Francisco's Nancy Pelosi, (in Congress for 32+ years)it seems members of Congress care more about their power in Washington D.C. and very little about the districts and the people they are supposed to represent.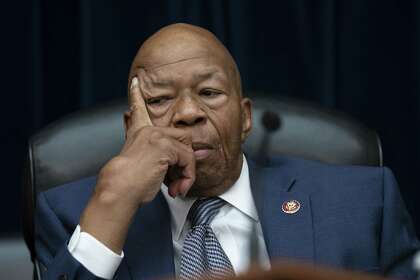 ABOVE: The sense of hopelessness has long been prevalent in Elijah Cumming's scandal-riddled Baltimore and has become much worse over his 23 years in Congress. In 2018 USA Today named it "the nation's most dangerous city."
BELOW: Speaker Pelosi's San Francisco is hardly any better as the gap between the rich and the poor is as great as any place in the world while homelessness and violent crime keep rising and human waste literally fills the streets.
PBS is airing a documentary on the rat/society problem in Baltimore—problems that largely originate from a near-complete lack of leadership and basic competence from figures like Elijah Cummings. President Trump is right to call them out. Stop the politics of division. Stop the fake investigations that further divide. And stop screaming things like "racist" every time someone points out how Democrat policies so often destroy the people and places they touch. President Trump has done more for minority communities across America in less than three years than Democrats like Nancy Pelosi and Elijah Cummings have done after decades in Congress. Voters would do well to remember that and stop rewarding political incompetence in favor of actual real-world results that the president has delivered for ALL Americans time and time again.
.@kimKBaltimore interviews Baltimore resident Michelle:

Michelle on Trump's tweets: "What he said was definitely true. [Cummings] hasn't done anything for us"

Michelle on Cummings: "He's worried more about [caring for illegal aliens at the border] than his own people"

(1/2) pic.twitter.com/yGhKKB12DJ

— Ryan Saavedra (@RealSaavedra) July 27, 2019
---
---
THE FAMILY THAT FIGHTS TOGETHER STAYS TOGETHER: THE BOWMAN BOYS
"A raucous backwoods family drama big on action and standing up to those who would try and take what's not theirs. There are no "safe spaces" or "political correctness" in this novel. It's straight-up, red-blooded, Americana done right where a family's honor means something and will be defended to the death if need be. A BIG five stars and I'm really hoping there is more to come." -Chance T. Riley
"Killing is easy. It's the forgetting that's hard."
The year is 1923 and Prohibition is the law of the land.
Levi Bowman and his four sons struggle to survive and thrive in the remote woods and mountains outpost of Sultan, Washington. It is a time and place governed by the gun and the fist where family comes first, rules are meant to be broken, and enemies put down.
---