It wasn't supposed to be like this. After billions worth of anti-Trump media coverage over two years, a lack of support among Establishment Republicans, and continued Deep State harassment, the Trump presidency was supposed to be beaten down into submission by now but instead it has remarkably grown stronger, stunning D.C. power brokers and their media cohorts.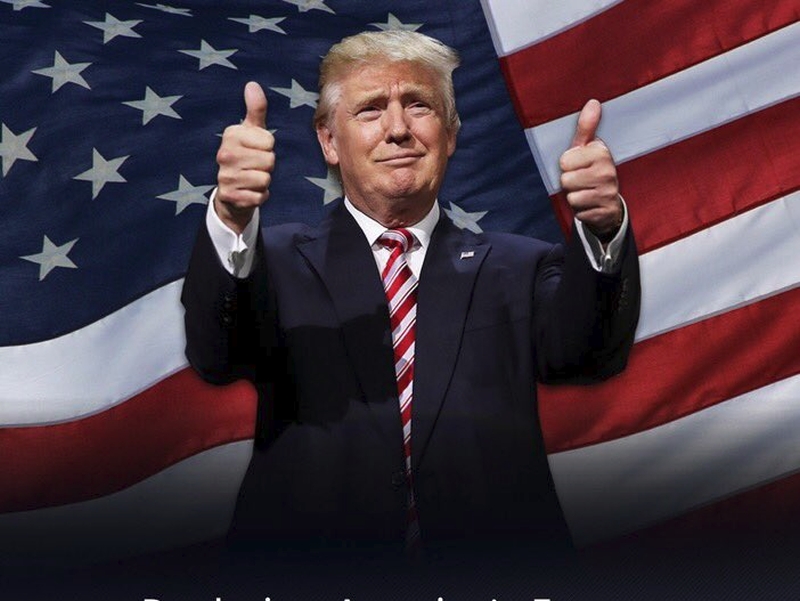 Via The Daily Mail:
Trump's approval rating among likely voters soars to his best in 23 MONTHS at 52 per cent after State of the Union address as border-wall shutdown talks intensify
Rasmussen Reports poll as Trump at 52 per cent approval, his best showing in 23 months and a higher number than his winning edge in 2016
Significant up-swing since government-shutdown low of 43 per cent
New numbers were collected in the three days immediately following State of the Union address
Donald Trump's job approval rating among likely U.S. voters hit 52 per cent on Monday in a daily tracking poll conducted by Rasmussen Reports, the polling organization he uses most frequently to promote himself.
That number is his highest since March 6, 2017, less than seven weeks after he took office. It has been even longer since Trump's 'strongly approve' and 'strongly disapprove' numbers weren't under water. They were even at 39 per cent on Monday.
Rasmussen's Monday numbers suggest Trump could have a majority of Americans behind him and a leg up on his winning position from two years ago.
—————-
Trump's bump in the polls comes primarily from a re-energized base and growing approval among minority voters. That latter is something the socialist media neglects to talk about. President Trump's support from minority communities across America is at historic highs for a republican president.
The current dynamic of the electorate is this – Trump's supporters are living in reality while Trump detractors are clinging to media generated falsehoods. The U.S. economy is strong, the world is safer, jobs are plentiful, and family wages are on the rise – all things the "experts" said in 2016 would never happen. Trump was right (again) and those experts were wrong (again).
The hardcore left doesn't oppose Trump via reasons based in reality but rather because of irrational emotion and it appears fewer and fewer are doing so these days as more and more learn to start thinking for themselves and subsequently seeing the anti-Trump media agenda for what it has always been – LIES.
With China negotiations that could culminate in a historic America-first trade agreement fully underway, peace in North Korea as close as it has ever been, and the predictable fall of socialism in Venezuela, 2019 is shaping up to be a very good year for President Trump and all U.S. citizens.
---