Senate Majority Leader Mitch McConnell and his Establishment Senate cohorts are feeling some heat this week. The more conservative wing of the House has managed to push House Speaker Paul Ryan into a scheduled vote on a proposed tax cut bill which will then place focus on McConnell who continues to quietly push his colleagues to either delay or water down the Trump-inspired tax changes to make them little more than a symbolic gesture. Allowing Mr. Trump a significant legislative win is the last thing McConnell is said to want to be a part of – a fact the President is well aware of.
The problem for Senator McConnell is that the Trump White House is currently riding high on the success of the Asia trip and Mr. Trump is said to be more determined than ever to see a tax reform bill get through Congress before the end of the year. Further complicating matters for McConnell is a small but increasingly focused insurgency going on within the Senate itself said to be led in part by Kentucky Senator Rand Paul.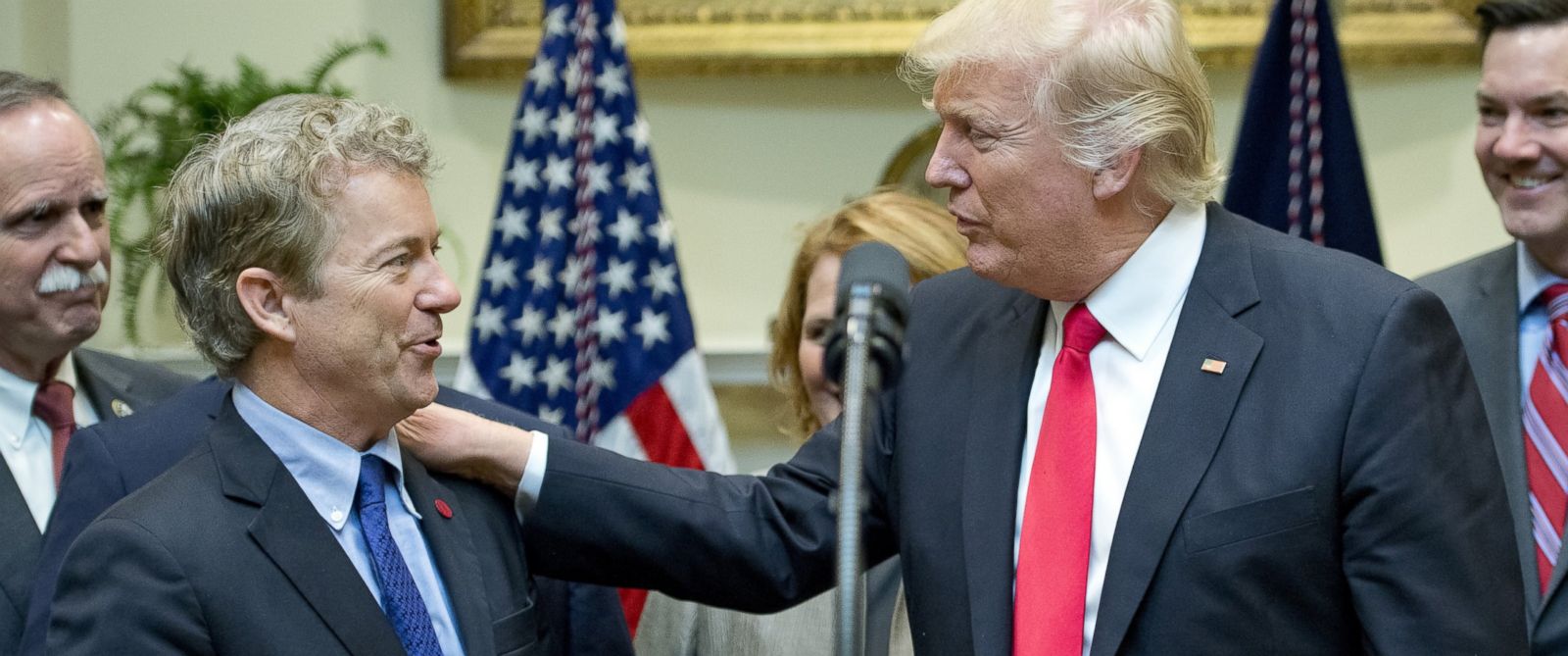 The former political rivals have become stronger allies of late. Though the two don't always agree politically, Trump values Senator Paul's honesty. The President feels when Paul gives him his word on something he can be trusted to keep that promise – a rare thing among the political swamp rats of D.C.
Whispers continue to swirl that West Virginia Senator Joe Manchin is considering breaking with his party and voting with Republicans on the tax cut bill. It is the White House's hope Manchin's example will spur a few other Democrat senators to do the same. This would add yet further pressure on McConnell to push the legislation forward to a vote soon after the House succeeds in doing so.
Within hours of AF1 setting down back in D.C. the President will travel to Congress to meet in person with the House Republican leadership. It is a meeting Speaker Paul Ryan might not have agreed to just a few months earlier but now with his own re-election bid looming in 2018 he has apparently grown more favorable to at least appearing to want to work with POTUS Trump. This move was likely further aided by growing discontent among more conservative Republicans in the House regarding what they view to be Ryan's ineffective and Establishment-driven tenure as Speaker.
Watch for some serious work taking place between the Trump White House and leading members of Congress over the next 72-hours.
Mr. Trump is very motivated to get this tax bill done as he feels the American people don't just deserve it but truly need it.
——————