Joe Biden has long been known to be uniquely self-involved when it comes to his own version of truth. This often gets him into trouble just like the time he told an audience about the civil rights marches he was involved with.
The problem then (and now) for Mr. Biden was that those marches never actually happened.
Via Redstate:
A candidate who has never managed to break out of the bottom tier in any of the past presidential primaries in which he's run, has become the clear frontrunner in the 2020 race. This speaks volumes about the quality of the 2020 Democratic field.
Joe Biden has run for the presidency several times and has never been able to gain any traction. Now, we are slowly remembering some of the reasons why.
The New York Times' Matt Flegenheimer reported on Monday that during a 1987 primary event, Biden claimed to have marched for the civil rights movement. This has been found to be a lie.
At a February 1987 campaign rally in New Hampshire, Biden said, "When I marched in the civil rights movement, I did not march with a 12-point program. I marched with tens of thousands of others to change attitudes. And we changed attitudes."
According to Flegenheimer, Biden's aides "cringed" knowing that he was lying again. He wrote, "More than once, advisers had gently reminded Mr. Biden of the problem with this formulation: He had not actually marched during the civil rights movement. And more than once, Mr. Biden assured them he understood — and kept telling the story anyway."
It wasn't this particular lie that ended his first run. He had plagiarized during his campaign speeches, and had embellished "his academic record. Reporters began calling out his exaggerated youth activism."
He frequently touts his knowledge and experience in the area of foreign policy, "comparing himself favorably to Henry A. Kissinger, the former secretary of state." Yet in his memoir, former Defense Secretary Robert Gates wrote, "I think he's been wrong on nearly every major foreign policy and national security issue over the past four decades." Asked last month if he still believes this, Gates said he stands by his comment.
Unbelievably, Biden also said recently he was the most progressive of the current candidates, which is obviously false.
…Biden has always been gaffe-prone, both as a candidate and as a politician. His aides have often said that his tendency to "improvise" has hurt his career. Flegenheimer wrote that his aides would pass on copies of his prepared remarks to reporters "with a semi-wry warning in capital letters atop the page" which said: "Senator may stray from prepared remarks."
Thirty-two years have gone by since then and surely, Biden has learned from his long political career and has become more disciplined. But, he remains a self-described "gut politician."
The fact that Democrats are so familiar with Joe Biden and that he has not veered as far to the left as most of the candidates may account for much of his lead.
He also faces some strong headwinds. His son's business dealings with China and the Ukraine will continue to be a challenge for Biden. His threat to withhold aid to Ukraine until they fired the official who was about to investigate his son will require some explaining. And Biden's age will be an issue. He certainly lacks the energy of President Trump.
In and of itself, news of a lie told 32 years ago is not a major obstacle for Biden. But it reminds voters of all of the reasons his earlier runs for the presidency ended in failure. And that is a problem.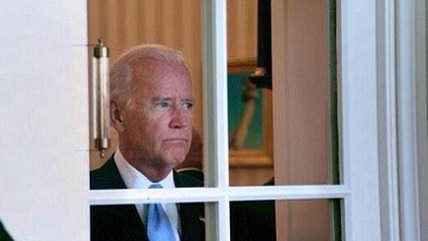 ---