For far too long U.S. presidents bent the knee to China's demands. In the case of eight long years of Barack Obama, the "bow and bending" was so extreme the Chinese grew openly dismissive and mocking of the constantly preening, self-important American president without a spine who was all too eager to talk down the nation he was supposed to best represent. Now, after months of increasing economic pressure by President Trump for China to change its ways, the Chinese government faces growing opposition the likes of which it hasn't seen in decades. Its economy has slowed, its people are demanding change, and the world is waiting and watching to see what could happen next.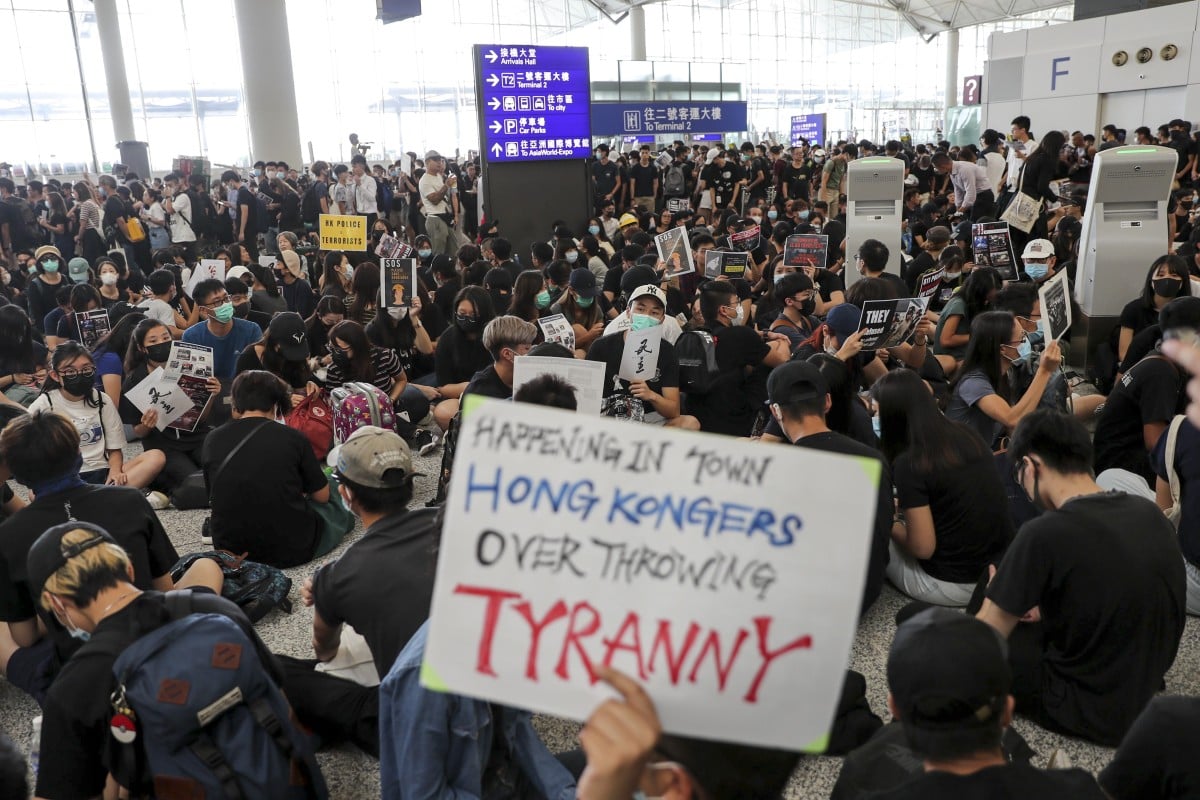 Via Fox News:
The outside world can do little to assure the future of freedom in Hong Kong beyond making the case that preserving the principles of liberty are at stake. Nevertheless, the plight of that territory's more than 7 million souls can teach us an important lesson about what China has in mind for the rest of the world. It is not good.
For starters, the continuing protests speak volumes about China's commitment to "one country two systems." When the British transferred sovereignty over Hong Kong to China in 1997, Beijing agreed to this arrangement. It guaranteed that Hong Kong would be allowed to maintain its own governance and economic system.
The Hong Kong system—one of great economic freedom–has produced tremendous economic success. But economic freedom is no more popular than political freedom among the Chinese Communist Party. And in recent years, Chinese authorities have been encroaching on the rights supposedly guaranteed to Hong Kongers under the "one country, two systems" agreement.
Matters came to a head this April, when the Hong Kong government, under heavy pressure from Beijing, introduced legislation that would allow people accused of crimes against mainland China to be extradited. The proposal set off alarms among residents who know well that the mainland's thoroughly politicized legal system is not to be trusted.
Finally, there are lessons for the rest of us. China's encroachment on Hong Kong represents yet another in a long string of promises broken by the communist regime. They have violated their commitments to U.N. Convention on the Law Seas, violated U.N. sanctions (which they voted for) against North Korea and delivered debt and corruption (rather than the promised prosperity) through their vaunted Belt and Road economic "initiative."
China is acting like a global bully. Like most bullies, it will continue to do so—until the world stops tolerating Beijing's intolerable behavior.
Hong Kong is a warning to the world. The world ought to take notice.
---