President Trump is on the verge of doing something no other modern era president before him has ever done – get China to bend the knee to true free trade when it comes to doing business with the United States. If successful, it would be a pro-America trade deal the likes of which we have never seen that will reshape the global trade landscape and greatly help to reassert U.S. economic dominance across the globe.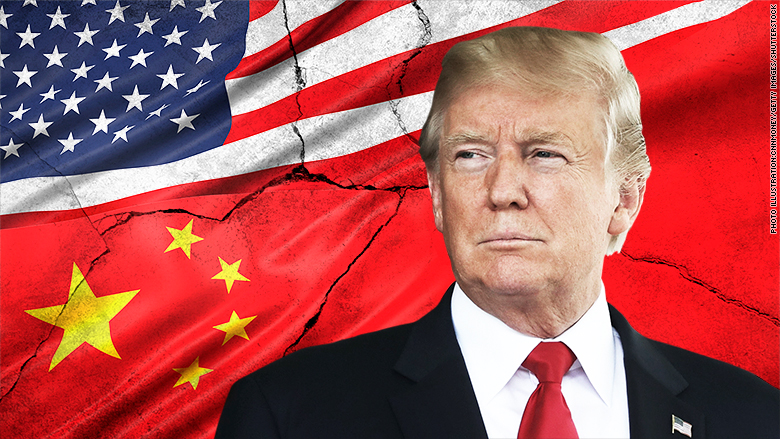 Via Zero Hedge:
Global Stocks, Futures Surge After Mnuchin Says US-China Trade Deal "90% Complete"
Global markets and US equity futures are so desperate for any trade war optimism that they positively soared just after 5 am EDT when Treasury Secretary Steven Mnuchin regurgitated a long-running soundbite, saying that a trade deal between China and the United States was "90% completed", days before a high-stakes meeting between the two countries' leaders.
In an interview with CNBC on Wednesday morning, Mnuchin said this week's G-20 summit in Osaka where Chinese President Xi Jinping and his US counterpart Donald Trump are expected to meet, would be "a very important G20" and adding that "we were about 90 percent of the way there [to a trade deal] and I think there's a path to complete this," he said, without specifying the remaining 10 per cent.
Treasury Secretary Steven Mnuchin says a U.S.-China trade deal is "about 90% of the way there." https://t.co/3Q0wvJKKxD pic.twitter.com/of6yH5y3rs
— CNBC International (@CNBCi) June 26, 2019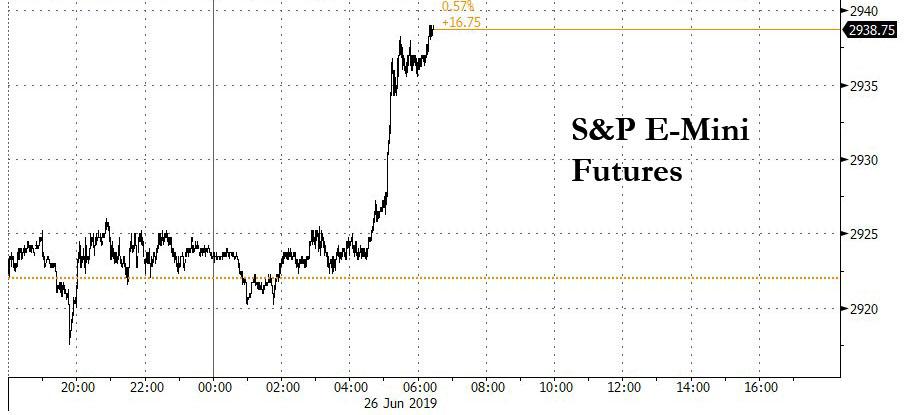 ———————-
The Trump White House continues to refuse to give a hard deadline on when the impending trade agreement could be reached. This is a smart move which allows the president room to once again pull the deal as he did before when China suddenly began to re-define the agreement's parameters. That "get up from the table and leave" moment left China leaders stunned at President Trump's resolve to do what he says he will do – something previous U.S. presidents rarely followed through on.
And make no mistake, should this trade deal be finalized it will benefit ALL of America regardless of race, gender, or religion. That has been President Trump's true record of achievement since winning the presidency—to make a better and more prosperous nation for all its citizens.
---