This is likely why the Obama-era intelligence agency officials are suddenly howling so loudly of late.
The Trump White House is about to put them in their legal crosshairs.
If you're not sure what the "Bucket 5" docs are, then make sure to keep reading…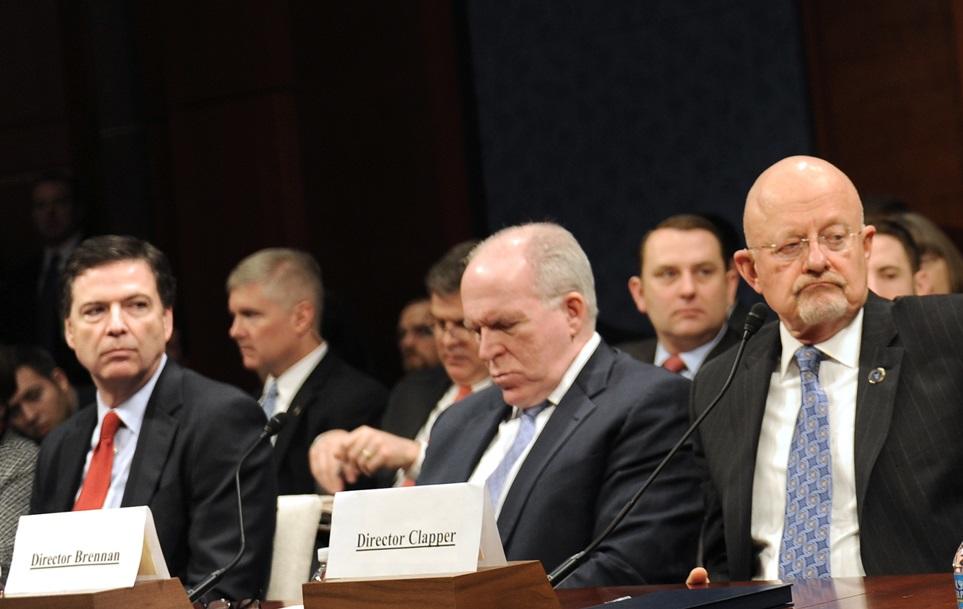 Via ZeroHedge:
Appearing with Fox News's Sean Hannity Tuesday night, The Hill's John Solomon revealed that according to his sources (and Hannity's as well), President Trump will begin declassifying 'Russiagate' documents in the next 6-7 days.
Among those will be the so-called "Bucket Five" – documents which were originally presented to the Gang of Eight in 2016, which included everything the FBI and DOJ used against Trump campaign aide Carter Page – including the FISA surveillance application and its underlying exculpatory intelligence documents which the FISA court may have never seen.
—————
If this rumored declassification becomes reality it will be a critical brick removed from the Obama-era Deep State firewall that has so far insulated those responsible for the attempted coup against President Trump from serious legal trouble and would be a major step forward to seeing justice finally handed down against those same perpetrators.
According to John Solomon, #declas is coming in 7-8 days; looks likely after POTUS Japan visit and just before a visit to UK, or between 5/29 and 6/2.

Given all Russiagate roads lead back to London and the political climate in UK, this could get bumpy. https://t.co/CWzHxDRL7H

— Shirtless Pundit 🇺🇸 (@zachhaller) May 22, 2019
DEVELOPING…
---