Late yesterday, D.C. Whispers went live with the following report:
BREAKING: Susan Rice Preparing To Take Fall For Illegal Obama Spy Program?
Today, Adam Housley confirms much of that D.C. Whispers report while further outlining just how vast, illegal, and unprecedented was the Obama political spy operation:
I see #SusanRice is trending… Could it have anything to do with this latest @adamhousley report?👇#ObamaGatepic.twitter.com/ZO120jsYRL

— Boston🇺🇸Bobblehead (@DBloom451) April 3, 2017
"We know that there was this. There was electronic surveillance on Trump and the people close to Donald Trump, including some supporters, for up to a year before inauguration. That information was disseminated we're told through NSA channels. It's unprecedented, I'm told, the way this was done. The mention of US citizens is supposed to be masked, whether, that means taken out of a report. So, for example, I call somebody in Bulgaria and that's picked up some how by our agencies and there's nothing there causing national security, there's nothing there causing a crime, that report would come out and say American #1 or my name would not be there. What I'm told now is that when these reports came out names were there and that is unprecedented."
It was most likely unprecedented because it wasn't national security surveillance but rather, the widespread use of national intelligence agencies then weaponized to be used against political opponents. Richard Nixon was threatened with impeachment for merely considering such a thing.
The Obama government actually did it. It is why the Mainstream Media is working so hard to attack one of the primary messengers, (Congressman Nunes) and fill coverage with anti-Trump stories. The Obama spy program is perhaps among the most illegal acts of any administration in American history. People go to jail for this kind of thing.
People SHOULD go to jail for this kind of thing.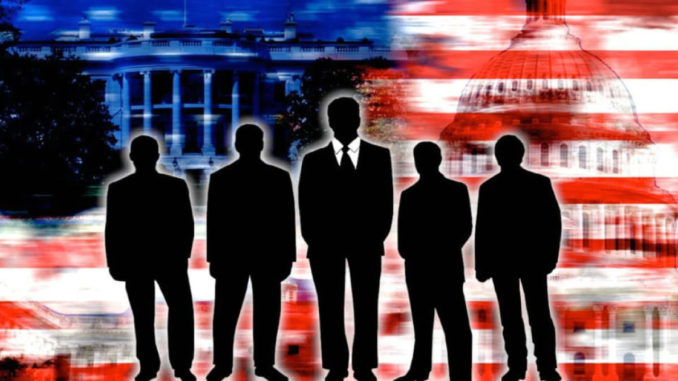 ————————–