House Speaker Paul Ryan and Senate Majority Leader Mitch McConnell had no intention of allowing POTUS Trump to claim a victory over the disastrously failed Obamacare legislation. Instead, both members of Congress orchestrated pathetic shams disguised as reform and peddled it to an understandably underwhelmed Republicans in the House and Senate while at the same time pushing away any potential help from Democrats.
Ryan and McConnell wanted the bills to fail because their lobbyist masters demanded it so.
Among the few open and honest voices in this failing has been Kentucky senator Rand Paul. Here's Senator Paul's take on the matter:
The Senate Obamacare bill does not repeal Obamacare, it keeps it.
It keeps the majority of the Obamacare taxes. It keeps 10 out of 12 of the major Obamacare regulations. It allows continued, unsustainable expansion of Medicaid beyond the poor and disabled. It continues the idea that insurance should be subsidized by the taxpayers for nearly everyone, and it has a $200 billion dollar bailout for insurance companies.
It's not what I ran on. It's not what any of my colleagues ran on.
Mr. Paul is right. The McConnell version of "Obamacare repeal" was little more than another version of Obamacare itself. McConnell knew such a plan wouldn't fly with some members of a slim majority Republican Senate. The failure to pass any repeal of any form was intentional on his part.
The true intent is to paint D.C. politics as frozen in place by a chaotic and unqualified Trump White House. It is why Speaker Ryan is so quick to comment to the media about whatever nothing-burger anti-Trump propaganda is being promoted by the press that day. Ryan is far more motivated by anything that further embarrasses and isolates Donald Trump than he is toward anything that could actually benefit America.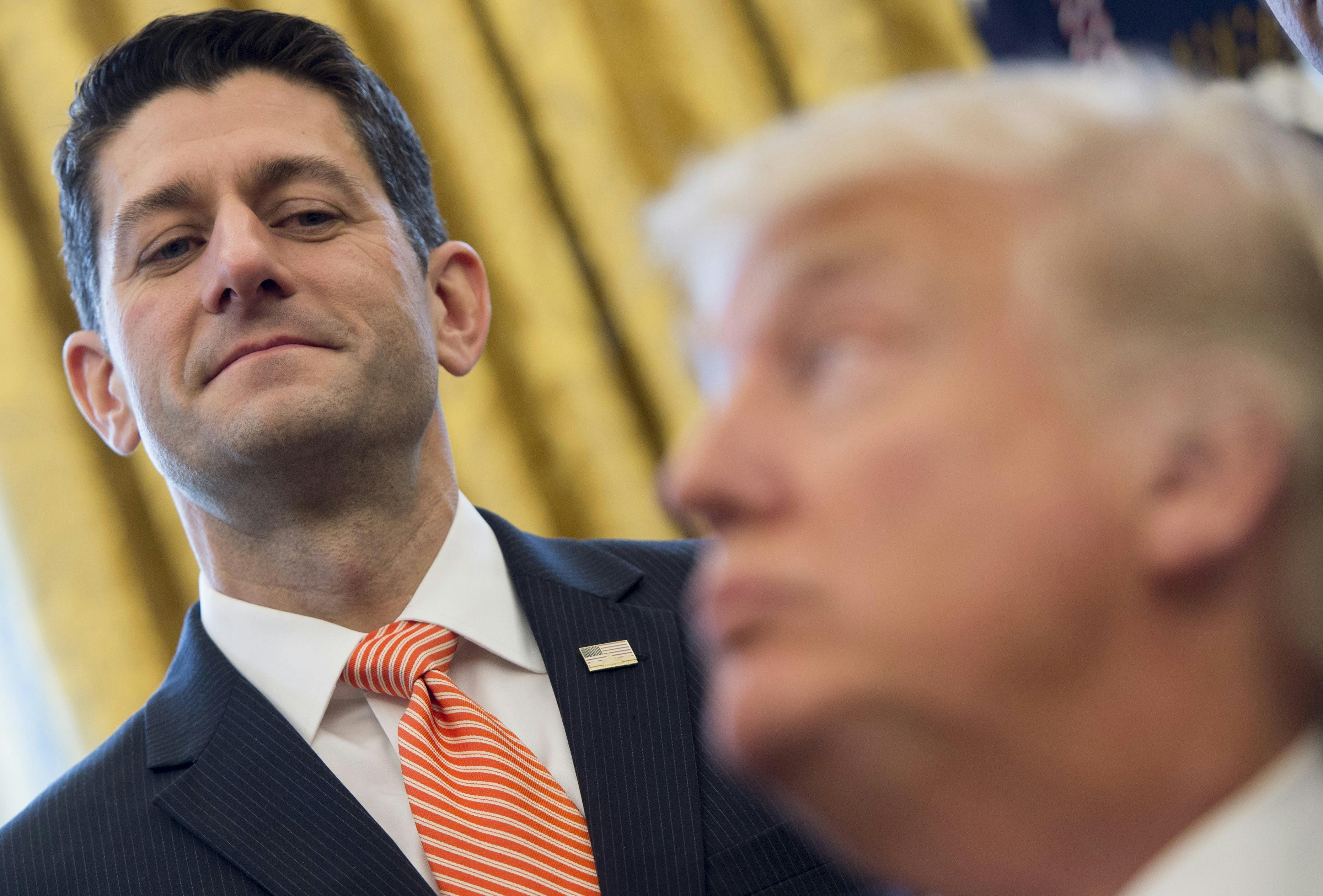 Ryan put forth a House bill that would never reach POTUS Trump's desk.
McConnell did the same in the Senate.
Both men were taking orders directly from the insurance and drug company lobbies.
As for the needs and interests of everyday Americans?
Ryan and McConnell couldn't care less.
——————–