Republicans are flush with cash that primarily came from small donors – meaning a whole lot of Trump supporters.
Meanwhile, Democrats, the party of the good old boys and girls of DC, are scrambling to play catch up.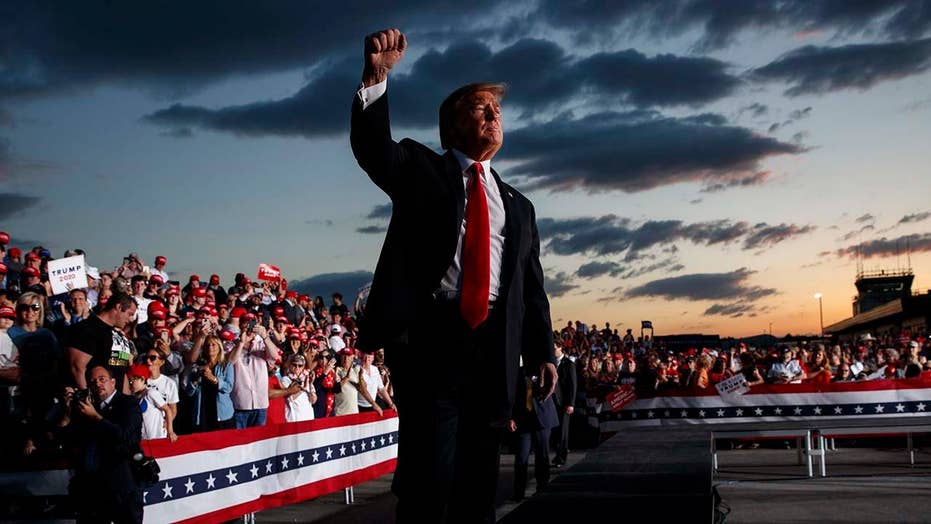 The Republican National Committee (RNC) raised a whopping $15.9 million in April, more than double the money the Democratic National Committee managed to raise the same month.
The Democratic Party's key body raised just $6.6 million, according to new campaign finance data, even as the party is bracing for competitive 2020 elections, with the White House, House and Senate.
The disclosures reveal that the RNC has so far amassed a massive war chest totaling $34.7 million at the end of the month, while the DNC so far has $7.6 million on hand.
Not only Republicans are beating Democrats in total fundraising, the majority of donations to the RNC came from small donors who donated up to $200. According to the disclosures, nearly $9 million in donations came from such donors, while just over $4 million were from large donors. The rest of the fund came via other forms of contributions.
On the Democratic side, the ratio between small donors and big donors is somewhat equal, though big donors in total contributed slightly more, with the figure being $3,084,136. Small donors donated $3,065,795.
The small donations difference is particularly upsetting to the DNC as the party long had a competitive edge due to the massive fundraising tool ActBlue, while Republicans, who don't have such comparable technology, have been worried in the past about not connecting with the grassroots donors.
——————-
In even simpler terms, Trump supporters represent everyday Americans willing to give up some of their hard-earned cash to overcome the corporate lobbying that has long been a fixture of both political parties. It's a dynamic known as Trumplicans – tens of millions of supporters who cross party lines and are far more active and personally invested in the success of the Trump agenda than any other kind of support for any other modern era national politician before or since. This would include President Trump's predecessor, Barack Obama who like most DC Swamp dwellers was the product of big-dollar donations from Wall Street and elsewhere.
President Trump represents something very different in DC – a self-made man whose loyalties remain with the people who elected him and NOT to the DC Swamp.
—————————-
NEW FROM THE #1 FREEDOM & LIBERTY AUTHOR IN AMERICA
"Everyone who loves what America was and could be again should read this book."
"A powerful warning to a nation that has been ignoring its problems for far too long."
"This story is so much more than you might think. You have to read it."
**MR. DIAZ'S REVENGE**
E-BOOK: HERE
PAPERBACK: HERE
A teacher on the brink. A father and military combat veteran seeking justice.
Their paths are about to cross and their lives will never be the same…
———————————