Barack Obama is on his way out of the White House, and if the recent Consumer Confidence numbers are to be believed, Americans are very-very happy to see him go…
Americas are at this moment more confident of the near-future of the U.S. economy than they have been in more than fifteen years – as if they feel for the first time in a very long time, that the Obama-Bush years will be, once and for all, put into the nation's collective rearview mirror.
The primary reason for this record-setting rise in confidence is focused on one man, and a country's belief that he will deliver on his promises of a new age of economic prosperity in America:
DONALD TRUMP.
"American households are expecting a Donald Trump administration to deliver. They are more upbeat about the prospects for the economy, labor market and their incomes, according to the Conference Board's report."
That's the assessment from a just-published Bloomberg report.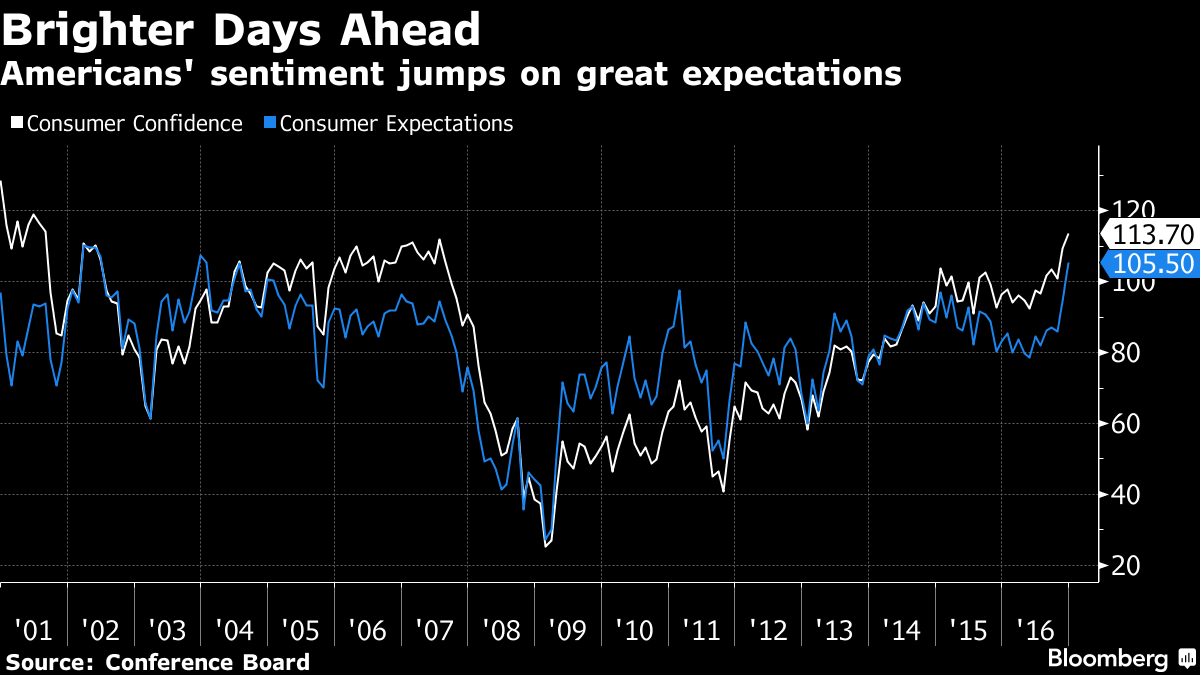 Now it's up to Mr. Trump to deliver on those promises, and Congress to allow him a chance to do so. After so many years of tepid job growth, stagnant wages, and millions who have given up trying to find work, this country sorely needs some better days ahead.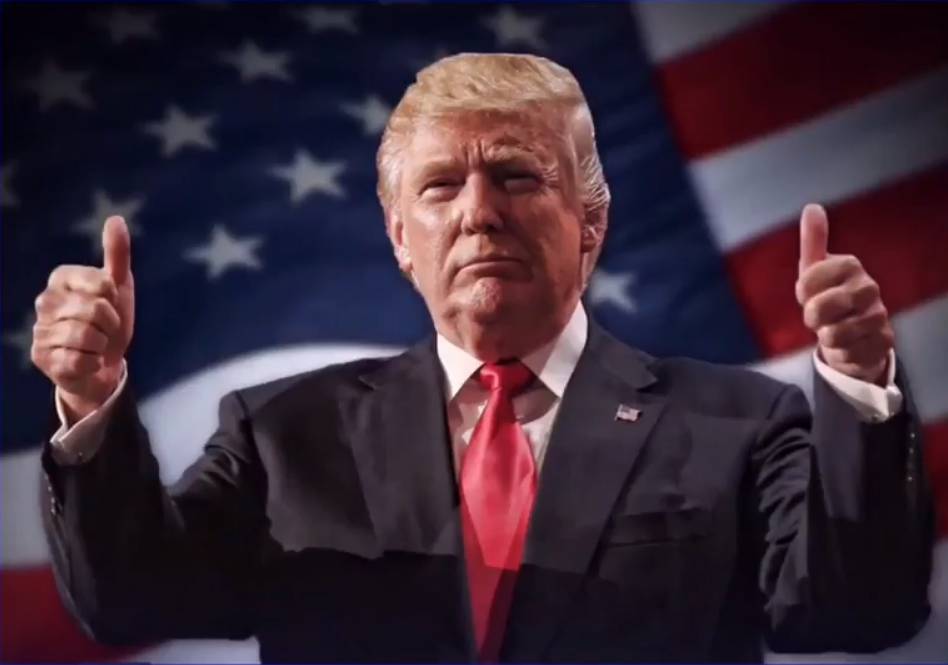 ———————-