Yesterday D.C. Whisper readers received the following information from an outside source called, "USMI":
"…D.C. Whispers report is only half the story re: Trump boycott of FN debate.
TC center stage has been coordinated by DT campaign. 
…Two candidates will challenge Cruz very aggressively tonight. DT campaign confident TC to be damaged by exchanges leaving DT in even stronger position heading into NH after which TC campaign will be all but eliminated.
"I don't think there was a clear winner at this debate. But I think the clear loser was Cruz."       -Iowa voter 
———————–
It would seem clear the source of the above statement felt the Trump campaign saw little to lose and more to gain by boycotting the debate and thus placing Ted Cruz as the debate stage's primary target of the other candidates which would in turn potentially weaken Cruz in the eyes of Iowa voters just a few days before the Iowa Caucus.
Such a claim would remain mere speculation if not for this glaring headline this morning in the Des Moines Register:
"ROUGH NIGHT FOR CRUZ"
Attacks center on Texas senator with Trump absent from GOP debate on Thursday in Des Moines.
And from this same article in Iowa's largest and most influential newspaper, the following quote from a voter interviewed by the publication following last night's GOP debate:
"Candidates and voters are not putting up with him tonight. I don't think there was a clear winner at this debate. But I think the clear loser was Cruz."
It appears things are playing out in Iowa exactly as yesterday's D.C. Whispers report suggested it would with one important final development – Monday's caucus vote. If Donald Trump wins Iowa it will be among the most genius of political machinations in quite some time. If Trump finishes anything less than first in Iowa on Monday, it's game on heading into the New Hampshire primary where Establishment forces have historically been much-much stronger.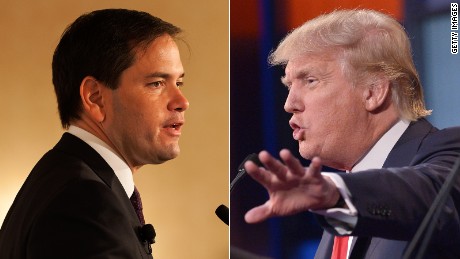 ——————
If you missed yesterday's D.C. Whispers update on this subject, you can review it here:
And if you want the political news before it's news – bookmark D.C. Whispers now.