Apparently this isn't a joke, nor is it merely another snide attempt to smear Donald Trump and the Trump campaign.
Sources indicate a concerted effort is now underway among a group of Establishment Democrats and Republicans to try and convince the American people that Donald Trump is mentally unfit to serve as President of the United States. These forces don't need actual medical verification of their claims, but rather seek to merely have it confirmed within the court of public opinion.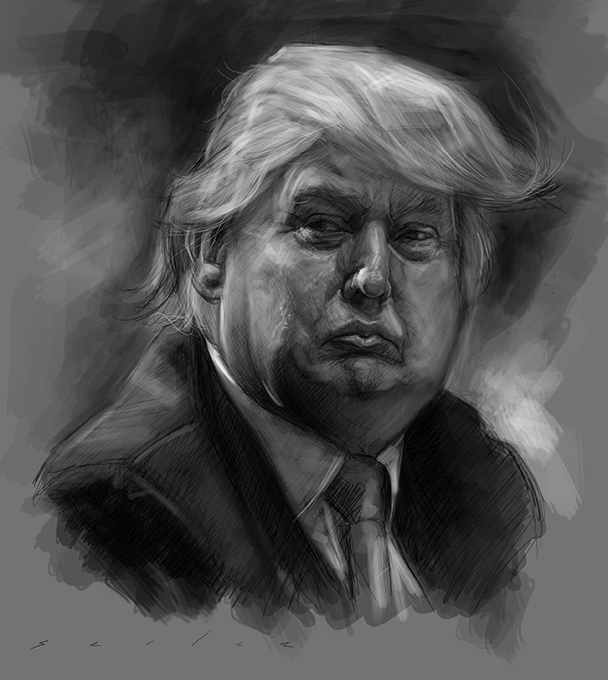 It is an effort initiated by Barack Obama himself when he declared during a recent press conference that Mr. Trump was "unfit to serve" (then quickly echoed by New York Republican Congressman Richard Hanna) as American's next president. That claim was a planned attack that is to be followed up by similar claims coming from both Republicans and Democrats and then magnified 24/7 by media cohorts intent on derailing the Trump campaign once and for all.
———————
UPDATE #1: Georgia Republican Electoral College representative, Baoky Vu, a naturalized U.S. citizen, just announced he may not be casting a vote for Donald Trump because he feels Trump, "…antics and asinine behavior has cemented my belief that he lacks the judgment, temperament and gravitas to lead this Nation."
UPDATE #2: Former Republican candidate for governor of California, Meg Whitman, just announced her intention to support and fund raise for Hillary Clinton, calling Donald Trump a, "dishonest demagogue" who has, "…undermined the fabric of our national character."
UPDATE #3: CNN just went live with reports of an alleged "Trump Intervention" to take place in the coming days for what the network declares to be, "…a disastrous 48 hours" by the candidate himself. John Harwood just declared that Trump campaign staff are, "suicidal."
UPDATE #4: The Daily Caller is now spinning a story that has top GOP officials "actively exploring" options to get Trump to drop out and then, "…replace him on the ballot" with someone else.
UPDATE #5: In what is perhaps the strongest confirmation yet of the above D.C. Whispers report, it has just been announced that Congresswoman Karen Bass is launching a petition demanding the evaluation of Donald Trump's "mental fitness." Here is her just-released comments on that petition:
"Mr. Trump appears to exhibit all the symptoms of the mental disorder Narcissistic Personality Disorder (NPD). Mental health professionals need to come forward and urge the Republican party to insist that their nominee has an evaluation to determine his mental fitness for the job." (via, The Hill)
———————
It appears increasingly certain the political and media Establishment's "Trump is mentally incompetent" campaign is now fully underway, and willing to stop at nothing to see it succeed…
DEVELOPING…
————————