As hinted at days earlier here at D.C. Whispers, the Senate Judiciary Committee is now preparing to launch a full investigation into the machinations of Christine Blasey Ford's legal team and the office of Senator Diane Feinstein based upon "…recently uncovered information." 
It appears that FBI supplemental investigation into Judge (Justice) Brett Kavanaugh that Senator Feinstein demanded has backfired on her – BIG TIME.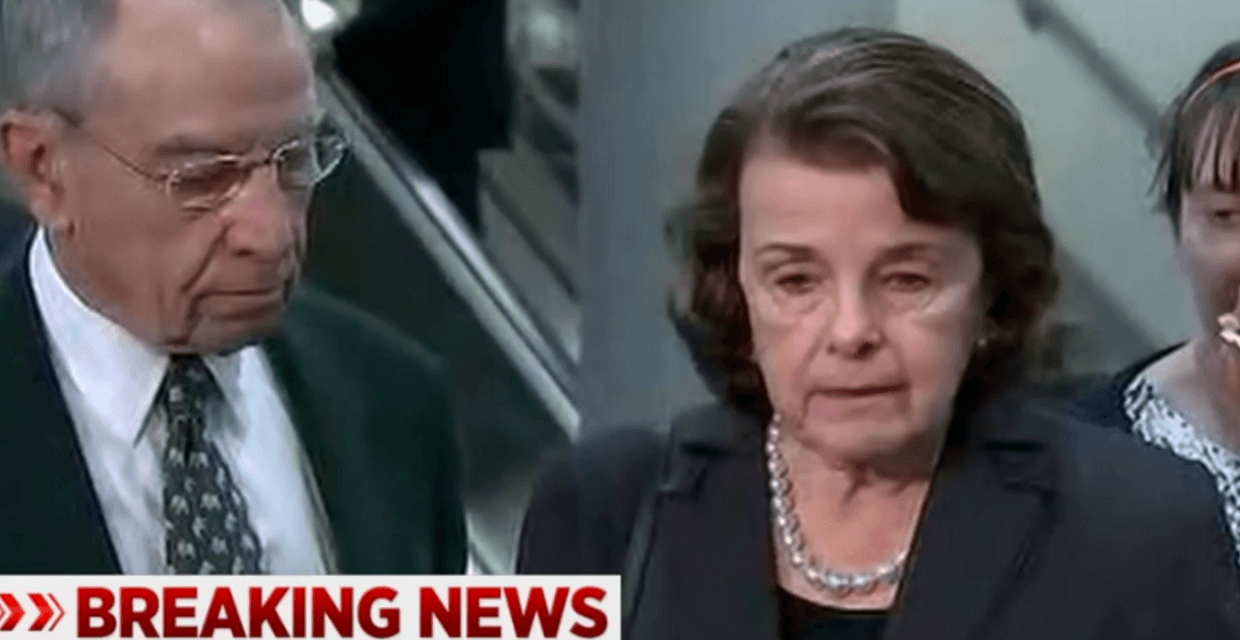 Grassley to investigate Feinstein, Hirono press leaks on Kavanaugh
Senate Judiciary Committee Chairman Chuck Grassley, R-Iowa, wrote a letter to Christine Blasey Ford's lawyers Thursday asking for records and descriptions of communications with the offices of Democratic Sens. Dianne Feinstein and Mazie Hirono "in light of recently uncovered information."
The new request, revealed in a late-Thursday press release sent hours after senators got a chance to read the FBI's report on its investigation into the sexual misconduct allegations levied against Supreme Court nominee Brett Kavanaugh, was coupled with Grassley's third attempt to ask Ford's attorneys Debra Katz, Michael Bromwich, and Lisa Banks to share evidence cited as part of their client's claim she was sexually assaulted by the judge when they were teenagers.
…"In addition to the evidence I requested in my October 2 letter," Grassley continued in his letter, "in light of recently uncovered information, please turn over records and descriptions of direct or indirect communications between Dr. Ford or her representatives and any of the following: (1) U.S. Senators or their staffs, particularly the offices of Senators Feinstein and Hirono, other than your communications with me and my staff in preparation for the September 27 hearing; (2) the alleged witnesses identified by Dr. Ford (Leland Keyser, Mark Judge, and Patrick "P.J." Smyth); and (3) Debbie Ramirez, Julie Swetnick, or their representatives."
He did not elaborate further on what "recently uncovered information" might be – the FBI's file has not been released to the public.
——————
Once again, here is a video of Senator Feinstein taken immediately after she had reviewed that supplemental FBI report in which the senator appears absolutely shell-shocked/guilty:
---