President Trump demanded the Mexican government halt the (operative paid) human caravan from Honduras that has been making its way north toward America's southern border – and as of this afternoon, Mexico indicated it would comply with the president's request.
In short, Donald Trump is leading like a boss yet again…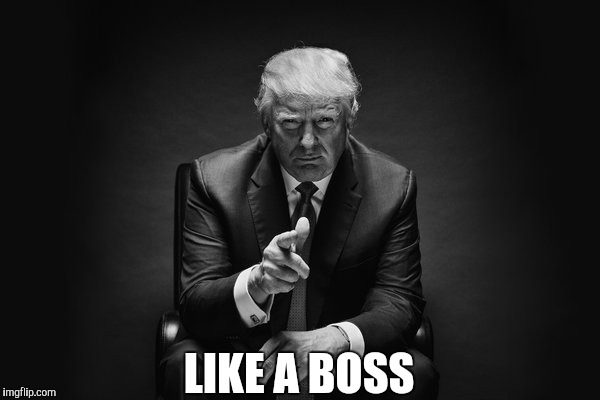 Via Fox News:
US, Mexico agree on plan to handle migrant caravan from Central America
U.S. and Mexican officials have agreed on a plan to handle the approaching migrant caravan making their way up from Central America, a senior administration official told Fox News on Thursday.
Under the deal, which was developed over the course of several months, Mexico requested that the United Nations High Commissioner for Refugees (UNHCR) establish shelters along its southern border with Central America, the official said.
Mexican Ambassador to the U.S. Geronimo Gutierrez elaborated on the request, during an interview on Fox News' "Special Report."
"We welcome the government of Mexico's statement that they will seek cooperation with the United Nations High Commissioner for Refugees (UNHCR) to address immigration issues in the region, including the influx of people arriving in Mexico," Secretary of State Mike Pompeo said in a statement. "The United States stands ready to assist the Government of Mexico and UNHCR in this effort."
If an individual manages to evade the new system and travels through Mexico to eventually cross the border into the U.S., Mexico will now allow those persons to be returned to Mexico, the official told Fox News. Currently, the U.S. has had to house those people until their cases could be adjudicated before being removed to their country of origin.
—————-
That last part is of particular importance as it is the first time Mexico has indicated a willingness to assist in curbing the influx of illegals into the United States. This comes on the heels of the significant trade renegotiation between the Trump administration and the Mexican government which in turn has greatly enhanced the leverage the U.S. now has over Mexico in matters such as this—all due to President Trump's remarkable leadership.
---