"IT'S HURTING THE ECONOMY!" So went the far left wailing during the 35-day partial government shutdown. (Which had far more to do with Nancy Pelosi than President Trump)
Well, it might have hurt the on time paychecks of some government employees, but in the real world/private sector, that partial government shutdown was all but ignored as private sector jobs increased by a remarkable 213,000 thanks in great part to President Trump's Make America Great Again agenda of fewer regulations, lower taxes, and much improved trade deals.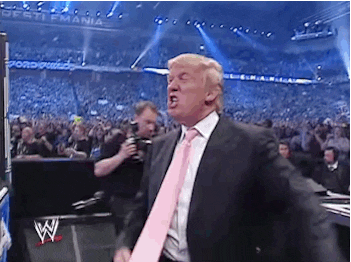 Via Fox News:
Private sector employment increased by 213,000 jobs in January, according to the ADP National Employment report , surpassing Wall Street's expectations of 178,000 jobs, despite a 35-day partial government shutdown that experts believed could take a toll on small business.
"The job market weathered the government shutdown well," Mark Zandi, the chief economist of Moody's, said. "Despite the severe disruptions, businesses continued to add aggressively to their payrolls. As long as businesses hire strongly the economic expansion will continue on."
In December, the private sector added a whopping 271,000 jobs — soaring past analysts' expectations of 178,000. Manufacturing, meanwhile, added the most jobs in more than four years.
---