It's another layer of the disastrous Obama-era legacy that is being destroyed by the America-First Trump presidential platform. Where the former president's policies always seemed to focus on relegating America to second-class status (which is why the globalists loved Obama so much) President Trump's policies are doing just the opposite and unleashing America's economic might so that the country can continue to lead the world in innovation and job creation. 
Via Breitbart:
President Donald Trump's "Hire American" policy pushed Americans' wages up by 3.4 percent in the last 12 months, according to employment data released March 8.
"We're seeing wages rise more than they have at any time for a long, long time," Trump told reporters. He added:
The big news, really, was that wages went up. And that's great for the American worker. That's something people — I don't know if they ever expected to see it.
Vice President Mike Pence said, "wages are rising at the fastest pace in nearly a decade, and more Americans are working today than ever before in the history of our country."
Americans' wealth-creating productivity is also rising much faster than under former Presidents George W. Bush and Barack Obama. Productivity rose 1.8 percent in 2018, up from 0.2 percent in Obama's last year, because higher wages are pressuring employers to buy the labor-saving machinery that will help Americans produce even more wealth.
——————-
That last statistic is especially stunning as it outlines an increase in U.S. productivity that is now nearly 800%  HIGHER than the Obama era. 
You want to know why China is, after so many years, finally willing to come to the negotiating table to talk trade with the U.S.?
Because President Trump has made it so they have no choice but to do so.
Despite monumental opposition both in D.C. and throughout the Establishment Media, he really is managing to Make America Great Again.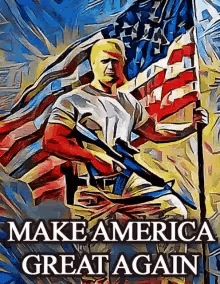 ---