Not so long ago on the GOP presidential campaign trail, Ohio Governor John Kasich declared himself to be, the prince of the light.
It appears the prince of the light is very much looking forward to the chaos of the convention as primary votes are washed away and the Republican political machine takes over.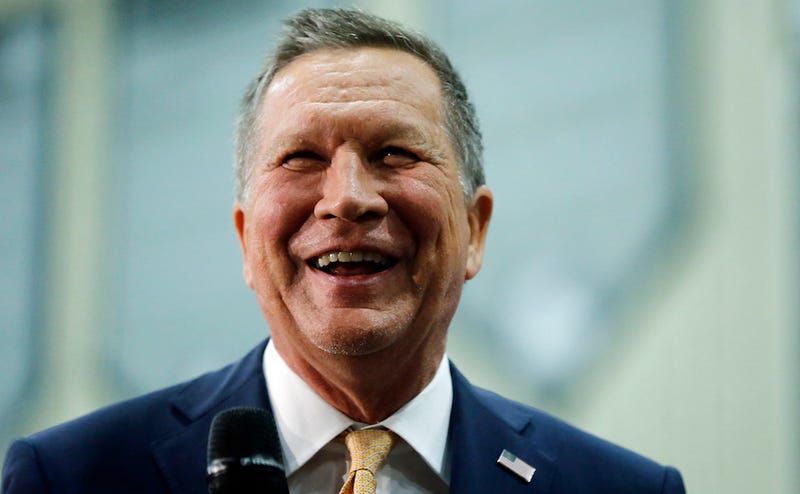 "I am the prince of light and hope." -John Kasich to radio host, Hugh Hewitt, January 2016
—————
Kasich's light is shining upon the Republican convention floor this summer where, if Donald Trump fails to secure a majority of delegates prior to that convention, Kasich believes he will emerge from the chaos as his party's presidential nominee as he told ABC News over the weekend:
"It's going to be so much fun. Kids will spend less time focusing on Bieber and Kardashian and more time focusing on how we elect presidents. It will be so cool."
Cool might not be the term used by Trump supporters, who number several million more than Kasich or Cruz supporters, but unlike his two GOP rivals, Donald Trump is not plugged in to the political machine that so often dominates presidential primary outcomes.
Kasich knows that, as does Cruz. It is why party insiders have been repeating the mantra for months that, "Trump will not be our nominee." It was open admission that the votes of the people would be pushed aside in favor of old fashioned Establishment party politics.
Hope and Change has been replaced by Kasich and Cruz's Light and Hope, and both appear more than happy to carry that charge into Cleveland and the GOP convention this summer. The carrot Kasich is dangling to the RNC Masters is the state of Ohio, though, a motivator Ted Cruz does not have. Texas will go Republican in the General Election regardless, but Kasich is promising party bosses he can deliver Ohio, and by doing that, telling them he is the only one who can defeat Hillary Clinton.
Make no mistake, the Republican Machine is listening.
—————
NOMINATE THE WRITER TODAY AND IF IT'S CHOSEN FOR PUBLICATION – GET A FREE COPY!
NOMINATE IT: HERE
Some secrets are better left dead…
NOMINATE IT: HERE