"Donald Trump is a man of action and we're counting on you."
So said Vice President-Elect Mike Pence during a morning meeting with GOP House leaders today, a meeting intended to make certain those same Republicans understood just how much President-Elect Trump intends to get done for the American people in the coming months.
Pence has taken on a more significant role within the emerging Trump administration, acting as the primary liaison between what will be the Trump White House and Republicans in Congress, of which Pence was himself once a member.
Pence, joined by fellow Trump transition team member Representative Chris Collins of New York, detailed how well the transition effort was going, and indicated that Mr. Trump had already started wading through the many Obama-era executive orders, prioritizing those Trump intends to sign away into oblivion immediately upon assuming office.
This announcement drew applause from the Republican leadership crowd.
Pence went on to emphasize economic growth and strengthening the U.S. military as top priorities of the Trump administration:
"Buckle up…we're going to move an agenda focused on rebuilding the military and improving the economy."  
——————
Mike Pence, the 57-year old governor of Indiana, fears America may not survive another four years of the far-left, Barack Obama-inspired policies that have led to trillions more in debt, lower standards of living, increases in crime, and tens of millions more Americans unemployed.
Those are all things Hillary Clinton represents – and things Mike Pence is fighting against.
Pence is noted for a steely-eyed, soft-spoken manner about him, akin to a "Mr. Smith Goes to Washington" as played by Clint Eastwood. He took the role of vice-presidential candidate for one primary reason. It wasn't so much out of respect for Donald Trump as it was out of fear for the havoc a Hillary Clinton presidency could put an already bruised and battered America through.
He can tolerate Trump's occasional gaffes, knowing the New York billionaire is as outside the Mainstream of American politics as any Republican candidate for president has ever been. What Governor Pence cannot tolerate is Hillary Clinton's penchant for stunning incompetence that endangers lives, and weakens the country. Pence feels the media's ongoing propping up of the Clinton campaign is far more than merely unfortunate, but rather, a complicit act in what is the ongoing crime that is Hillary Clinton's thirty-plus years political career. He find's Mrs. Clinton as dangerous as she is distasteful.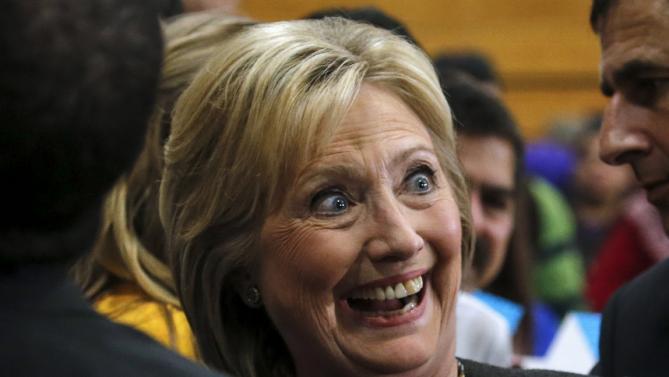 Pence has been preparing for tonight's vice-presidential debate for several weeks – an intensive affair that has him reviewing the political records of both Hillary Clinton and her own VP-pick, Virginia Senator, Tim Kaine. Governor Pence has undergone the kind of intensive debate prep that is the antithesis of the shoot-from-the-hip, Donald Trump. Where Trump most often paints with broad, generalized (though often accurate) political strokes, Pence prides himself on being a man of detail who appreciates spinning statistics along with a deft human touch that has made him so popular in his home state of Indiana.
He is also well aware that both the media and the Clinton campaign hope to deliver a political crack to his knees tonight, for if Pence is unable to project steady calm that will assist still-undecided voters to take a chance and vote for Donald Trump in November, the race will likely be over and Hillary Clinton and all her scandal-ridden political baggage, will be this nation's next president.
Mike Pence knows exactly how high the stakes are, and is determined to deliver a stiff right jab into the chin of the Clinton-Kaine campaign. Soon, all of America will know if Governor Pence was successful in doing so.
————————