Roughly half of ALL U.S. border and ICE agents are Latino/Hispanic. 
These are also the same people the "Squad of Four" members, like Congresswoman Alexandria Ocasio-Cortez, have likened to Nazis.
There's no logic to such comments, of course. They are only meant to further divide and weaken America. Our ICE and border agents should be commended for their service not vilified by dangerously ignorant members of Congress. 
How sad and disappointing to see the once-great Democrat Party being dominated by such divisive madness.
America is better than this.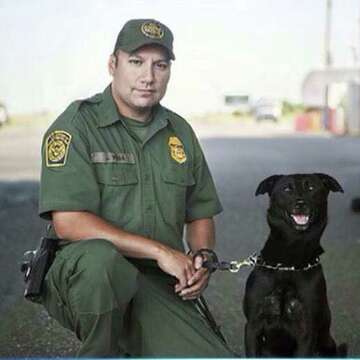 ---
---
"QUITE POSSIBLY THE SINGLE BEST BOOK I'VE READ THAT CAPTURES THE ANGER AND FRUSTRATION OF THE FORGOTTEN AMERICAN WHO FEELS PUSHED DOWN AND NEGLECTED BY A POLITICALLY-CORRECT WORLD GONE MAD. IT'S A STORY THAT IS AS SHOCKING AS IT IS BEAUTIFUL. IT STARTS OUT ONE WAY AND ENDS UP IN A PLACE I DIDN'T SEE COMING THAT HAD ME NODDING MY HEAD AND SAYING, "RIGHT ON!"
I STAND WITH MR. DIAZ BECAUSE I AM MR. DIAZ. WE ALL ARE. THESE ARE THE KINDS OF STORIES AMERICA-LOVING READERS MUST SUPPORT TO HELP FIGHT BACK AGAINST ALL THE CRAZINESS THAT'S TEARING OUR COUNTRY APART.
MR. DIAZ'S REVENGE IS TRULY A MUST-READ." -John K. Simms
E-BOOK: HERE
PAPERBACK: HERE
---