She was often called the de facto president of the Obama years and the one most responsible for grooming a lazy, largely indifferent Chicago political wanna-be into President of the United States. With ties to both globalist foreign interests and subsequently, multiple and direct Establishment Media contacts, she oversaw the messaging of the Obama White House for eight years.
Now, she's set her sights on destroying the Trump administration through resignation or impeachment.
Check out this unsettling bit of information via The Daily Mail:
Barack Obama's close confidante Valerie Jarrett has moved into his new DC home, which is now the nerve center for their plan to mastermind the insurgency against President Trump
-Obama's goal  is to oust Trump from the presidency either by forcing his resignation or through his impeachment, a family friend tells DailyMail.com
-He's coming. And he's ready to roll.' former Attorney General Eric Holder said yesterday about the former president's reentry into the political scene
—————————-
This Jarrett-led anti-Trump insurgency has many tentacles. Some of the most notable revealed themselves this past week in the form of condemnation from former president George W. Bush, and sitting Senators John McCain and Lindsey Graham – all of which repeated very similar criticisms of President Trump. They are playing their parts in helping to develop a narrative for the all out political war that is to come.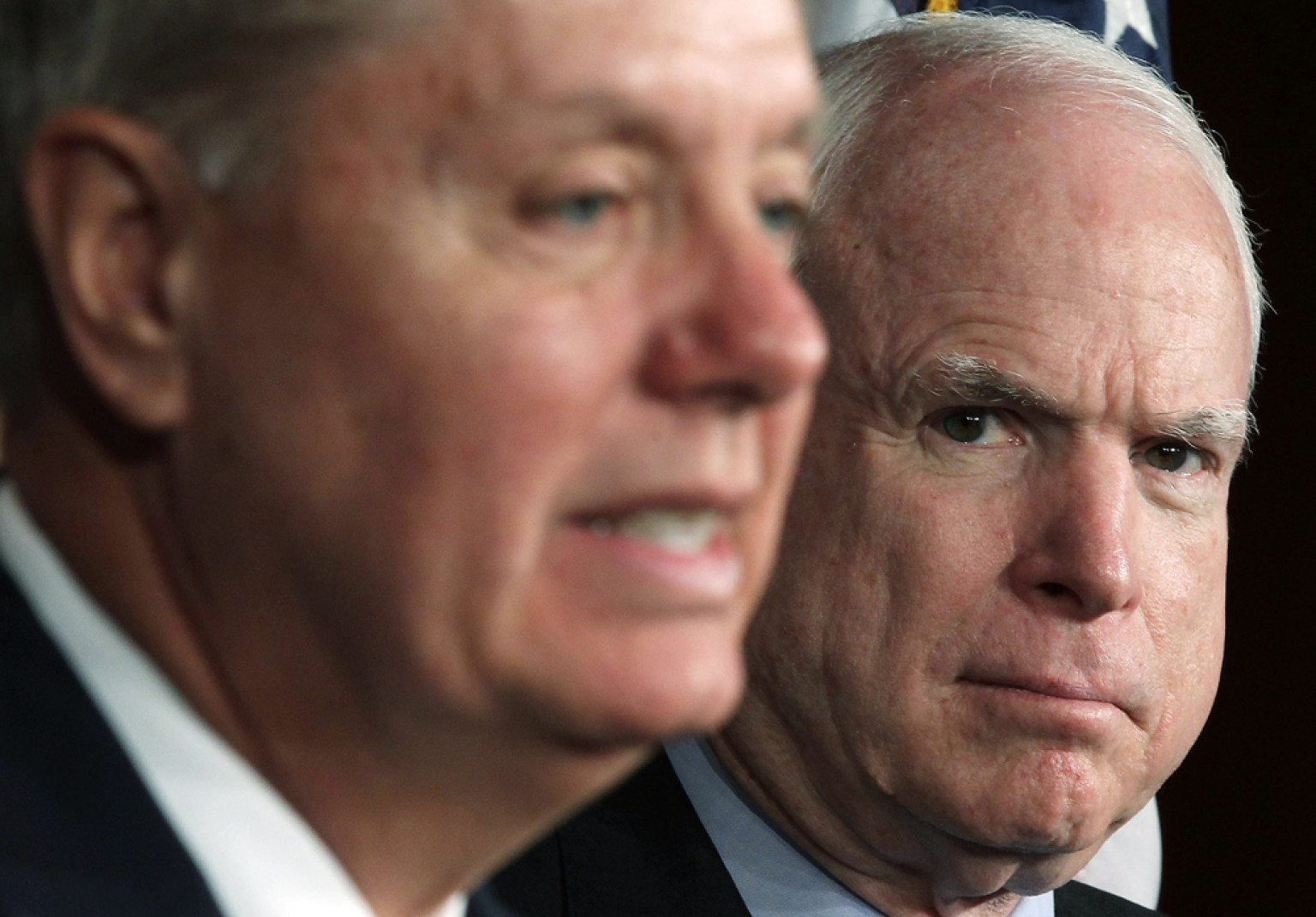 It is the new Obama D.C. home, just a few blocks from the White House, that is to be the epicenter of the Trump opposition from where Jarrett will continue to coordinate her still-considerable influence on both politics and the media:
Originally, Mr. Obama (remember, he has always suffered from laziness) was said to be reluctant to be the face of the Trump opposition. His tune changed after Jarrett demanded it be so:
'He was weary and burned out after eight years in office. But Valerie convinced him that he didn't have any choice if he wanted to save his legacy. And, as usual, he bowed to Valerie's political wisdom and advice.' 
It is the mention of "legacy" that is the most critical aspect of this now-fully engaged war. The Obama legacy is one of globalism that would see America's role in the world diminished, its people made both compliant and complacent, where open borders and loss of autonomy are the new order.
President Trump represents the desire for a strong and independent America that first and foremost protects its own.
Two directly opposing views now clashing throughout the corridors of D.C. power.
War is upon us.
———————————-
Related Story:
———————————-