48-hours earlier, D.C. Whispers went live with the following headline:
Ryan Works With Pelosi & Schumer To Stall Trump Economic Recovery
Some (foolishly) doubted the story's legitimacy. Today, Drudge went with this related headline:
REPUBLICANS FEAR FOR SAFETY AS OBAMACARE PROTESTS GROW
The Drudge story links to a just-published Politico Article outlining how fearful Republicans have become over the "repeal of Obamacare" backlash:
"…Also discussed at the closed-door conference meeting was how to engage Democratic constituents to ensure they feel they're being heard. After Reichert (R-Wash.) spoke about the security side, Speaker Paul Ryan (R-Wis.) stood up to talk about how to engage constituents in a "congenial" manner.
…The presentation was particularly important, those in attendance said, because it's not just the most politically vulnerable, moderate members being targeted by protesters. Conservatives have also seen Democratic activists show up at events, including one recently hosted by Rep. Dave Brat (R-Va.), who ousted former Majority Leader Eric Cantor. Many of these lawmakers in safe districts have never dealt with such severe blowback."
And here is the D.C. Whispers report which included very pertinent information on the very same subject made public 48-hours before the Politico piece:
"…The first evidence of this tactical delay on the part of Ryan to ensure nothing getting done remains the D.C. status-quo, is to declare almost all attention/energy/focus will be on dealing with "fixing" Obamacare.
Pay attention to the wording. Watch "repeal and replace" become secondary to "fixing." Ryan intends to initiate a patch-work approach that will take up a great deal of legislative time, receive significant media attention,  but in the end, get little actually accomplished by of way of "repeal and replace."  In the meantime, the delay in such critical components of the Trump economic recover plan – namely sweeping tax reform, will be further delayed.
In effect, Paul Ryan and his cadre of Establishment Republicans will do to Trump what they rarely appeared willing to do against Barack Obama – namely use the power of the legislature to contain a president's agenda."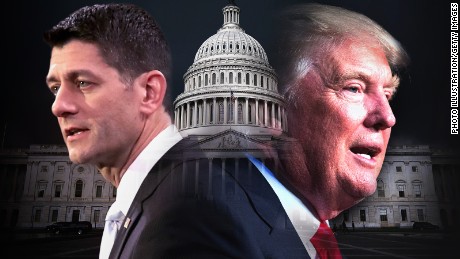 PAY ATTENTION. IF YOU WANT THE REAL NEWS BEFORE IT'S NEWS – BOOKMARK D.C. WHISPERS NOW.
DEVELOPING…
—————————