A 55% decline is a huge disappointment and that is exactly what happened to 'The Conners' as it premiered last night without the embattled female star who created that iconic working-class family three decades ago. Fans of the original series tuned out and even with considerable advertising, news coverage, and public interest in how the show would manage to go on after its star was abruptly fired for making a tweet about Iranian-born Valerie Jarrett (a longtime adviser to Barack Obama) the lower-than-hoped-for ratings likely spell doom for the attempted series reboot.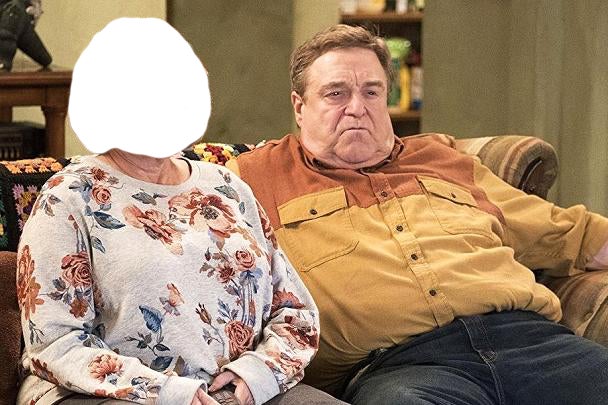 …The debut airing delivered 10.5 million viewers and a 2.3 rating among adults 18-49.
That's down 55 percent from the premiere of Roseanne last spring.
…When Roseanne returned on ABC earlier last March, the first episode delivered a staggering 18.2 million viewers and a 5.1 rating among adults 18-49 in the overnight Nielsens.
…ABC has had some rough sledding this season. The network understandably axed its top comedy Roseanne due to Barr's tweets in May but also less understandably canceled Last Man Standing — which Fox picked up and is now using it to easily pummel every other show on Friday night. In the overall ratings so far this fall, ABC has slipped into fourth place behind Fox (and that's even if you take the sports coverage that boosts ABC's rivals out of the equation).
——————-
The above outlines a firm fact regarding conservative America. First, they make up the majority. Second, they are loyal to the things they like. And third, they'll punish news and entertainment entities that go too far in trying to spread leftist/anti-American ideology by taking their business elsewhere.
Sooner or later there has to be some media execs who understand and accept that undeniable fact and create and promote programs accordingly. If not, networks like ABC will continue to be left behind.
---