While the fact of this crime isn't surprising, proving it was another matter.
That proof was just delivered via Wikileaks:
Via Gateway Pundit:
WIKILEAKS – RED ALERT: Jennifer Palmieri and Clinton Camp Commit Conspiracy – Caught Hiding 55k Emails
RED ALERT——
BIG WIKILEAKS DEVELOPMENT— CLINTON CAMP CONSPIRED TO WITHHOLD EMAILS FROM STATE DEPARTMENT INVESTIGATORS
Jennifer Palmieri, the Director of Communications with the Hillary Clinton campaign, and top Clinton advisors conspired to withhold emails from FBI investigators.
Palmieri and top Clinton advisors committed conspiracy with campaign consultants to only turn over 55,000 emails to the State Department knowing there were more emails they were withholding.
——————–
Jennifer Palmieri's role in this deception was first outlined here at D.C. Whispers nearly two years earlier in a blockbuster report that has since been proven accurate time and time again. Want to know why there has been so little news regarding Valerie Jarrett's actions of late via the Mainstream Media? Because she has been working 24/7 attempting to insulate the Obama White House from the Beltway Wars now coming down upon the heads of the Clintons and the Clinton campaign.
This Beltway War involves every agency of the federal government, goes back decades, and is now culminating in the 2016 Election.
Hillary Clinton's Secret Meeting With Obama/Jarrett/Rice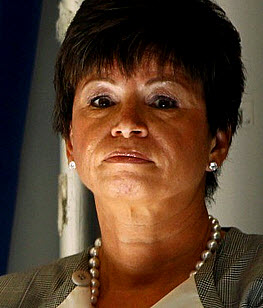 "…The secret White House meeting between Clinton, Jarrett, Rice, and Obama is alleged to have been orchestrated by current White House Director of Communications (meaning she answers directly to Valerie Jarrett) Jennifer Palmieri. (upper left) Palmieri was former head of the Center for American Progress Action Fund, the George Soros-sponsored political action wing of Center for American Progress – the very group Hillary Clinton was said to be meeting with prior to her "unscheduled" White House meeting in the afternoon of March 23rd. Palmieri has announced her intent to take a senior position within the Hillary Clinton 2016 campaign thus making her the likely primary link between the Soros political influence machine and the Clinton Machine. Her involvement appears to signal a shift in interest by Soros back to the Clintons, likely giving the Clintons some much needed leverage against the power and influence of Valerie Jarrett."
——————–
For the very best insider details of the ongoing Beltway Wars, check in here first and often at DCWhispers.com
——————