Oh my. It appears the progressive hooks are now deeply embedded in the future of outgoing Arizona Senator Jeff Flake. After being questioned on Tuesday about his thoughts on the Kavanaugh nomination, Senator Flake said this:
"We can't have that on the Court."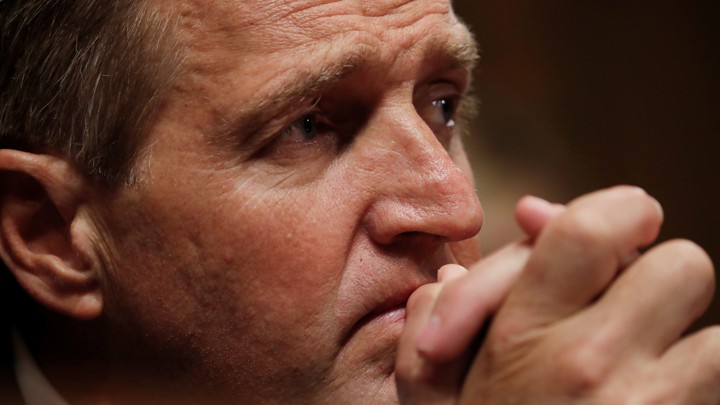 Via THE ATLANTIC:
Updated on October 2 at 12:32 p.m. ET
As the Senate awaits the results of the FBI investigation into the Supreme Court nominee Brett Kavanaugh, Jeff Flake, one of the lawmakers who spurred the inquiry, criticized the judge Tuesday for his recent appearance in the upper chamber.
Speaking with Jeffrey Rosen, the president of the Constitution Center, and Democratic Senator Chris Coons at The Atlantic Festival on Tuesday morning, Flake called the judge's interactions with lawmakers "sharp and partisan."
"We can't have that on the Court," said the Arizona senator, who didn't elaborate on which interactions he was referring to.
Flake's "gentleman's agreement" with Coons, from Delaware, led to the FBI reopening its investigation into Kavanaugh late last week. The bureau is examining the sexual-assault allegations of Christine Blasey Ford, who also testified on Thursday.
—————-
Earlier this week Flake attended a George Soros funded progressive rally in which the senator joked onstage about the staged confrontation in a Senate elevator that he used as an excuse to then ask for a supplemental FBI investigation into the baseless allegations made against Judge Kavanaugh – allegations legal experts have repeatedly asserted would never be taken on by any competent prosecutor.
Rumors are now swirling that Senator Flake has already been promised a "good boy" package by Soros operatives that will comfortably feather his post-Senate nest in the coming years.
In Washington D.C. it appears no bad deed goes unrewarded…
---