It's just another (among many) things First Lady Melania Trump does better than her predecessors, including Michelle Obama and Hillary Clinton – support the troops.
Her recent visit to Iraq marks the first time a First Lady has visited a combat zone since 1969. It was a special moment made more so by a very special, charming, and dignified woman whose love for America's troops shines through.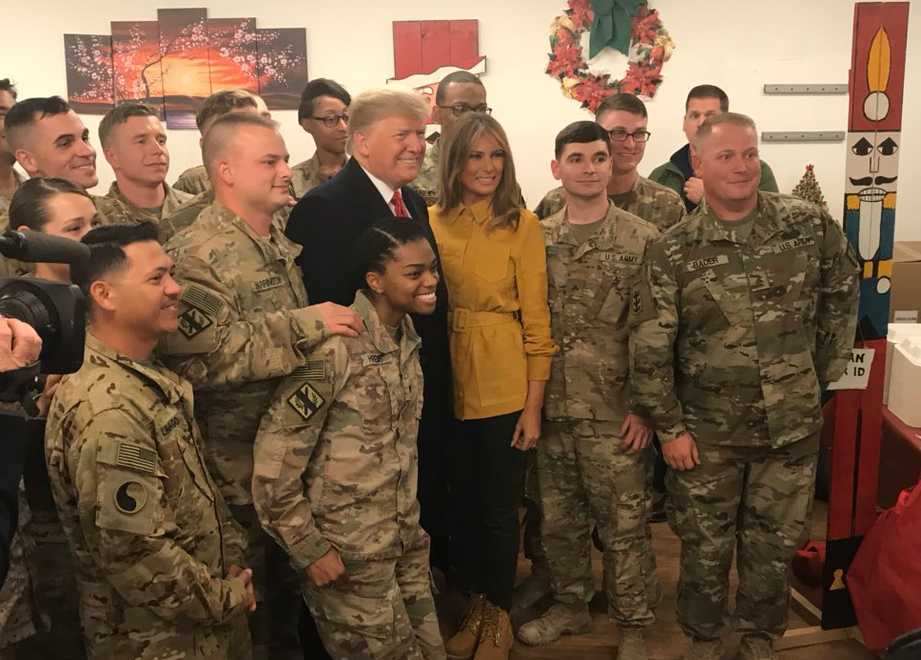 US First Lady Melania Trump may be disliked by the US mainstream media and fashion magazines who continue to refuse to put her on a cover, the troops both in Iraq and Germany loved her for joining President Trump on the First Couple's Christmas visit to the troops.
She was highly demanded to join in pictures with the soldiers and thus becomes the first FLOTUS to visit a combat zone since 1969.
Retweet @POTUS Honors Troops at Al Asad AFB, Iraq as Commander-in-Chief with @FLOTUS @MELANIATRUMP!

God Bless 🙏 America's Military @DeptofDefense @USNavy @USArmy @USMC @USAirForce @USCG Keeping #AmericaFirst for @realDonaldTrump's @WhiteHouse! #MAGA 🇺🇸!pic.twitter.com/XrjBzyA9gg

— Oliver McGee PhD MBA (@OliverMcGee) December 27, 2018
---