Soon after taking the Oath of Office, Donald Trump is said to be proceeding with an immediate and sweeping firing of ALL ambassadors appointed by Barack Obama.
Talk about sending a message to the world there's a new sheriff in town!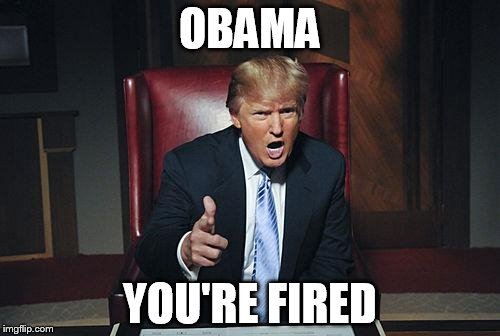 "President-elect Donald Trump has fired,effective Inauguration Day January 20, every U.S. ambassador politically appointed by President Barack Obama, according to a report published by the NYT.
The Times reports the State Department sent out a notice on December 23 informing the ambassadors of Trump's order. The move sent shock waves through the diplomatic corps as some ambassadors in previous transitions had been given time to leave their post for personal convenience.
President-elect Donald J. Trump's transition staff has issued a blanket edict requiring politically appointed ambassadors to leave their overseas posts by Inauguration Day, according to several American diplomats familiar with the plan, breaking with decades of precedent by declining to provide even the briefest of grace periods."
————-
Say hello to the new boss.
He's nothing like the old boss…
————–