Apparently it wasn't even up for discussion. Despite pressure from German Chancellor Angela Merkel and others, President Donald Trump said no thanks to a plea for him to endorse the Paris Climate Agreement.
Merkel was reported to be particularly upset, describing her attempts at climate talks with Mr. Trump as "very unsatisfying." Trump says he is considering withdrawing the United States from the agreement altogether. That decision is said to be coming as soon as next week.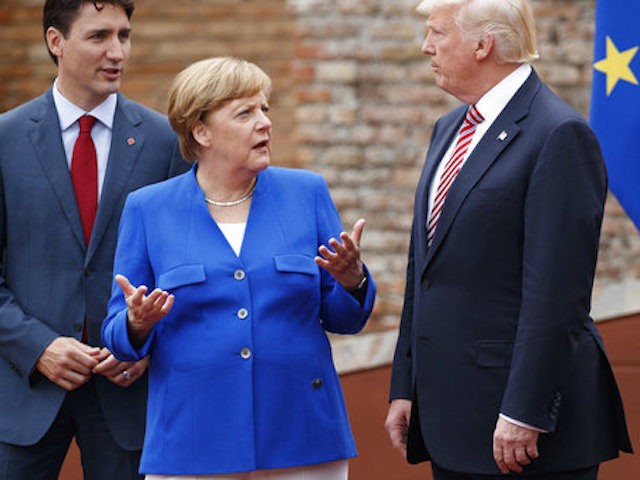 Via Breitbart:
Despite heavy lobbying from G7 leaders, President Donald Trump declined to endorsethe Paris Climate Agreement in a joint pledge of support for one of former President Barack Obama's signature achievements in office.
Trump's decision upset world leaders like German Chancellor Angela Merkel, desperate to convince the president of the agreement's merits.
"The Paris deal isn't just any other deal. It is a key agreement that shapes today's globalization," Merkel said, describing discussions with Trump about climate change "very unsatisfying."
—————————