Looks like the fake news machine over at CNN is about to crank it up even further. Valerie Jarrett oversaw media operations (among other things) during her tenure as de facto POTUS inside the Obama White House. She has just placed her daughter at CNN to oversee coverage of President Trump's Department of Justice.
The fix is in.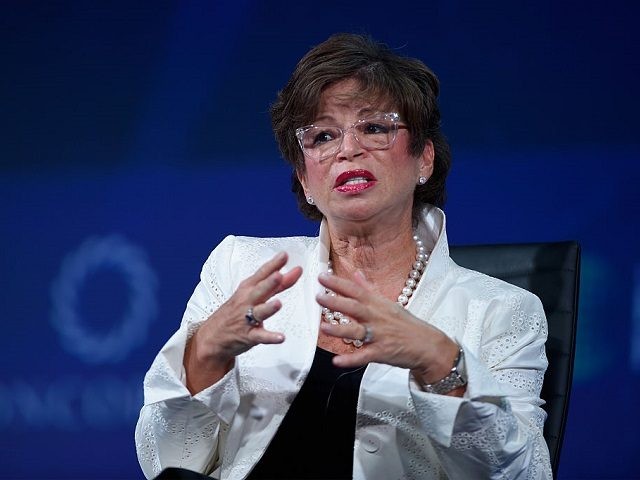 Via The Daily Wire :
MEDIA BIAS: CNN Deploys Valerie Jarrett's Daughter To Cover Trump Justice Department
"In yet another indicator that the mainstream media is rife with corruption and conflicts of interest, CNN has now hired Laura Jarrett, daughter of Valerie Jarrett, to cover President Trump's Department of Justice."
—————————
And in very much related news, we have these reports from today:
REPORT: Valerie Jarrett Moves Into Obama Home To Lead Anti-Trump Insurgency
YES, Jeff Sessions Met W/Russia…and China…and Germany…and Canada…and Great Britain…
According to those recent reports, Jarrett and Obama have indicated their determination to see Donald Trump forced out of the White House either through resignation or impeachment. To secure that goal, they need the DOJ weakened. Remember, it was the DOJ that acted as such an effective firewall against the litany of scandals that surrounded the Obama administration, from Fast and Furious, to the IRS, to the illegal Iranian payoff, among many-many others.
Today, a handful of Republican senators and congressman indicated a desire to see the Trump Attorney General investigated for having allegedly mislead them regarding prior conversations with Russian diplomats. This effort, aided greatly by media such as CNN, will intensify in the coming days. If more Republicans are motivated behind the scenes to join the side of Jarrett, the Trump White House will find itself having to go into full on bunker mode.
This could get very-very ugly, very-very quickly as the anti-American forces within our government and media unite to take down a president.
—————————
IF YOU WANT THE POLITICAL NEWS BEFORE IT'S NEWS, BOOKMARK D.C. WHISPERS TODAY!
—————————