Check out this almost empty campaign event in Ohio today which was heavily promoted by the Clinton campaign as a "women's event" where Mrs. Clinton would be discussing women issues and her plans to continue pushing for those issues as the next president.
Apparently the women of Ohio wanted nothing to do with Mrs. Clinton's plans for them. Nobody showed up. What few people who are seen in the below photo are either media, Clinton staffers, and/or representatives of Mrs. Clinton's Ohio get out the vote team.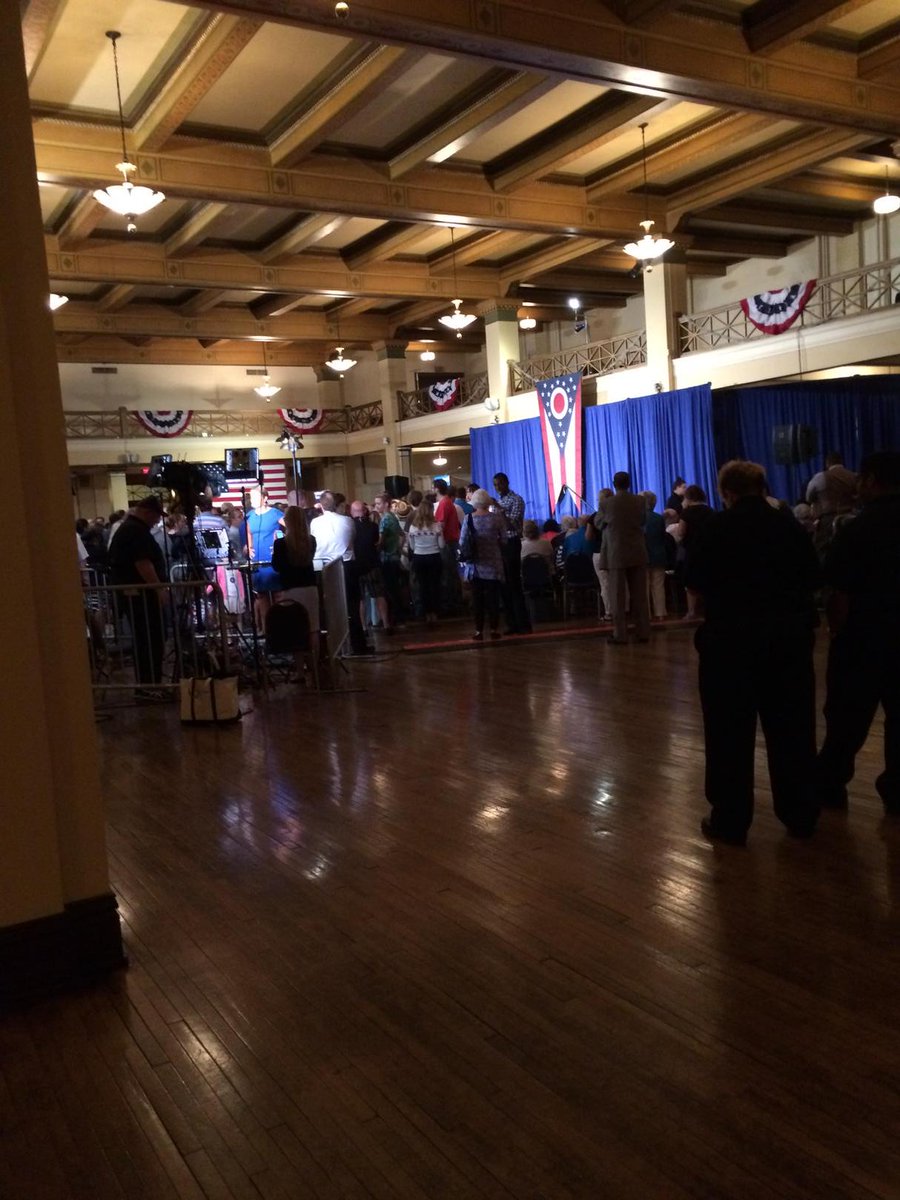 (ABOVE: The campaign event took place at a location intended to house hundreds of Clinton supporters. It appears fewer than a handful bothered to show up.)
This image comes on the very same day a Politico report indicates Bernie Saunders has overtaken Hillary Clinton in Iowa, meaning Mrs. Clinton's socialist opponent might very well win the first two primary state battles early next year. Yet another Drudge report story out today has Clinton operatives "raging" over the now-imploding campaign.
Paging Joe Biden…