The same White House but two very different presidents. It's 2010 and Barack Obama is into the second year of his first term. The economy is in a shambles. Voters have just swept Democrats out of power in a historic House turnover that hasn't been seen in two generations. The world is more dangerous. The deficit is exploding. The enemies of America are on the march all across the globe. And what do White House reporters do when Mr. Obama steps up to the podium? THEY CHEER HIM A HELLO GREETING. They smile, gush, and wink at each other.
It's a completely different mindset from what is going on now with President Trump. The media is now in a 24/7 attack mode cycle, determined to do all they can to disrupt and possibly even destroy the Trump White House. Day after day it's like this. Reporters like CNN's Jim Acosta, who soft-gloved the Obama White House for eight years, now shout, talk out of turn, and go so far as shoving female White House interns. It's all propaganda all the time.
Now contrast that with a White House press conference this week where a PBS reporter actually stands up and makes a statement posing as a question in which she declares President Trump as being a racist. This, after eight years of Establishment Media ignoring Barack Obama's Black Nationalist past via his 20-year relation with a Chicago activist church led by a Black Power pastor who declared the United States and Israel as evil after the September 11th, 2001 terror attacks.
These reporters cheer Obama and throw vile accusations at President Trump.
That isn't journalism. That is one-sided activism, self-promotion, and a disrespectful disgrace.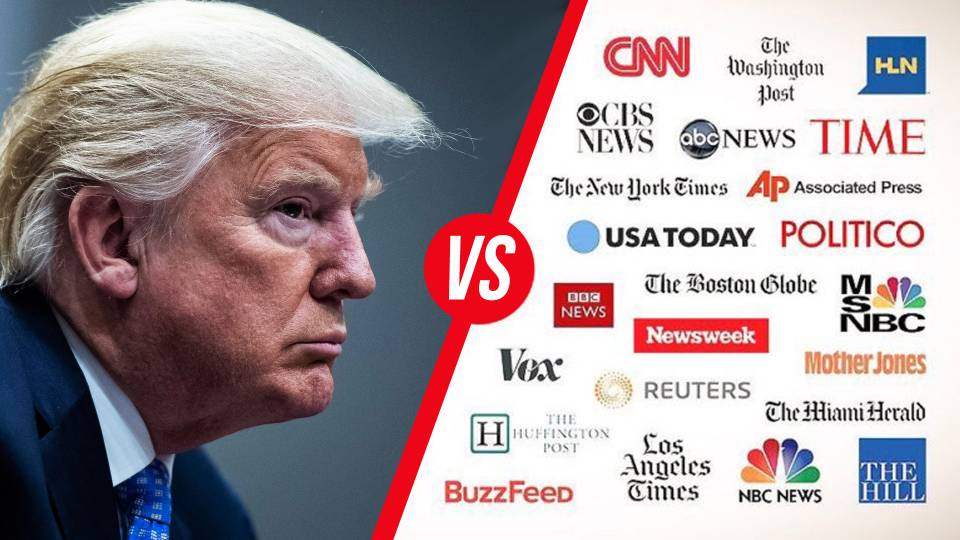 ---